NYOS Junior Orchestra Spring Concert 2019NYOS 40th Anniversary
2 April 2019 / 18:00
New Auditorium, Glasgow Royal Concert Hall
Information & Booking
Programme
We are thrilled to welcome conductor Jon Hargreaves to the podium this spring to lead our youngest members through an array of pieces chosen to introduce our players to some of the very best of the orchestral repertoire at this early stage in their musical lives as they perform as part of NYOS Junior Orchestra.
NYOS Senior Orchestra Spring Concert 2019NYOS 40th Anniversary
7 April 2019 / 19:30
City Halls, Glasgow
Information & Booking
Programme
"An evening of fine music making, showing the remarkable musicianship these young players are capable of. Mixing a grand sweep with abundant spirit and passion" The Scotsman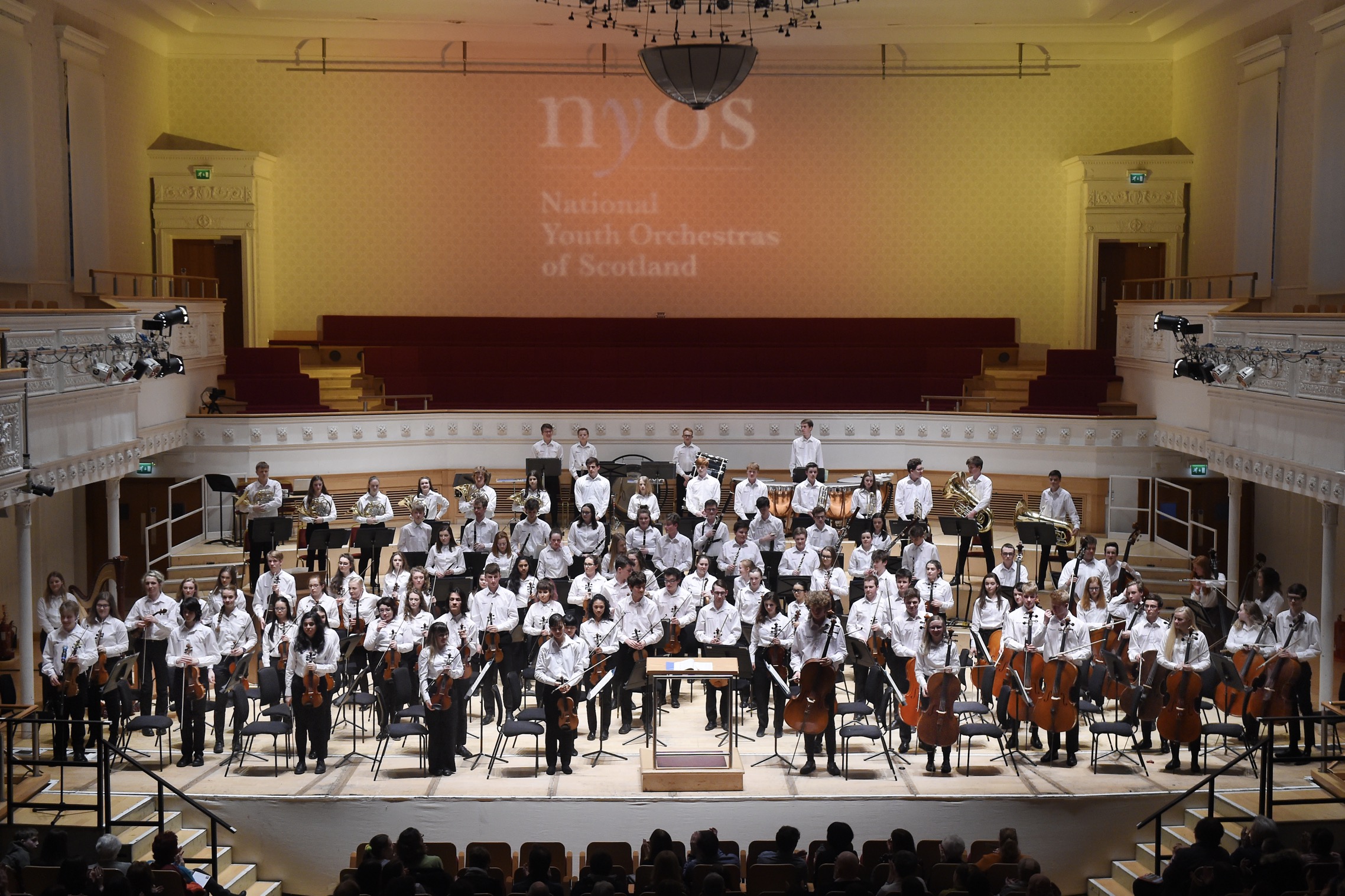 NYOS Symphony Orchestra Spring Tour 2019NYOS 40th Anniversary
12 April 2019 / 19:30
Usher Hall, Edinburgh
13 April 2019 / 19:30
Glasgow Royal Concert Hall
Information & Booking
Programme
We are delighted that this spring's NYOS Symphony Orchestra concerts mark the beginning of our new partnership with the RSNO.