Recipient of the Colin MacLean Bursary Award 2022 Announced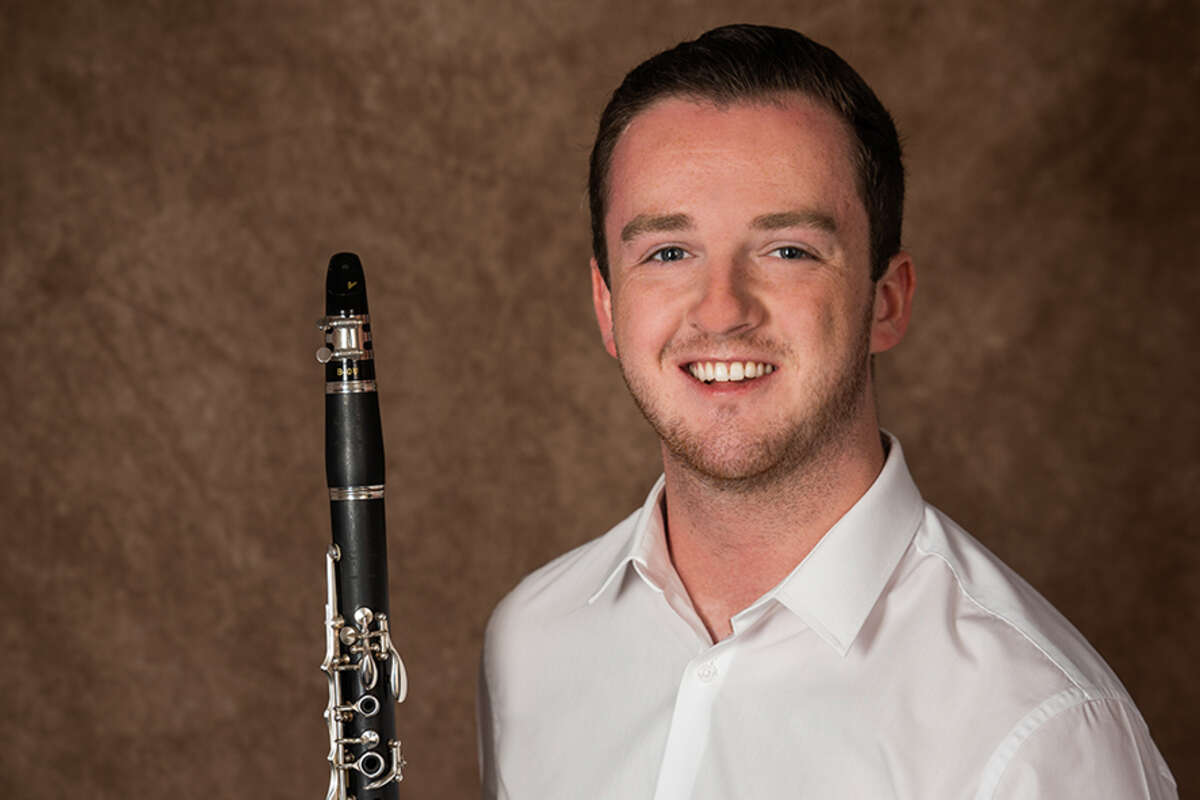 We are proud to announce, on behalf of the Endowment Trust of the National Youth Orchestras of Scotland, that the recipient of the Colin MacLean Bursary Award for 2022, is Symphony Orchestra Principal Clarinet, Adam Lee from Irvine in Ayrshire.
Adam is a clarinettist, composer, and teacher. He started learning the clarinet with Rachel Considine in primary school, before moving to the RCS Junior Conservatoire to study with Alison Waller. He first became a member of NYOS Symphony Orchestra in 2017 and graduated from RCS in July 2021 with a First-class BMus (Hons) degree in Performance, after studying with John Cushing, Tim Orpen, Heather Nicoll and Joe Pacewicz. He is now a Leverhulme Arts Scholar at the Royal College of Music, London, studying a Master of Performance in Clarinet with Tim Lines and Richard Hosford.
"I'm very grateful to the National Youth Orchestras of Scotland for awarding me this year's Colin MacLean Bursary. This award will help me to continue my studies on the Master of Performance course at the Royal College of Music for 2022/23. I'm incredibly appreciative of the support NYOS have given me since my first course in 2017, and am very thankful for the further support they have given me through this award." Adam Lee, Clarinet
"Adam has been a valued member of NYOS since 2017 and this year perfroms as Principal Clarinet of NYOS Symphony Orchestra. I am delighted that Adam has been selected as this year's recipient of the Colin MacLean bursary award, he is an outstanding musician and a worthy recipient of the award." Judith Archibald, Head of Ensembles at NYOS.
The bursary, awarded annually, was set up to celebrate Colin MacLean's immense contribution to youth music in Scotland over more than four decades. In the mid-seventies he played a vital role in establishing the National Youth Orchestra of Scotland. As part of the steering committee, he diplomatically gathered influential support to bring the idea to fruition. Today, it is thanks to continuing legacies and donations, that the Trust is able to help the young musicians of NYOS.
Each year applicants are asked to submit an application form and two short recordings of themselves performing contrasting pieces of music, to demonstrate their musicianship and range. The application forms and short performances are then reviewed by our panel of judges, which this year comprised Conductor and Artistic Director of the Hebrides Ensemble, Will Conway and Chief Executive of NYOS, Kirsteen Davidosn Kelly.
"Adam's progress in the last year has been outstanding. In his audition he displayed impressive control, precision, imagination and a beautiful singing tone. His programme was varied and challenging and his written application was well-presented demonstrating his ambition with clear objectives. Despite a very strong field of applicants this year, Adam is a worthy winner of the 2022 Colin McLean Bursary Award and we wish him every success." Will Conway, Conductor
Upon completion of his Master of Performance course at the Royal College of Music Adam hopes to pursue a career as a freelance clarinettist, with the goal of securing a permanent position in an orchestra. Adam will receive the £2,000 Bursary to further his studies and professional career, and everyone at NYOS would like to wish him all the very best for the future.