Recipient of the Colin MacLean Bursary Award 2021 Announced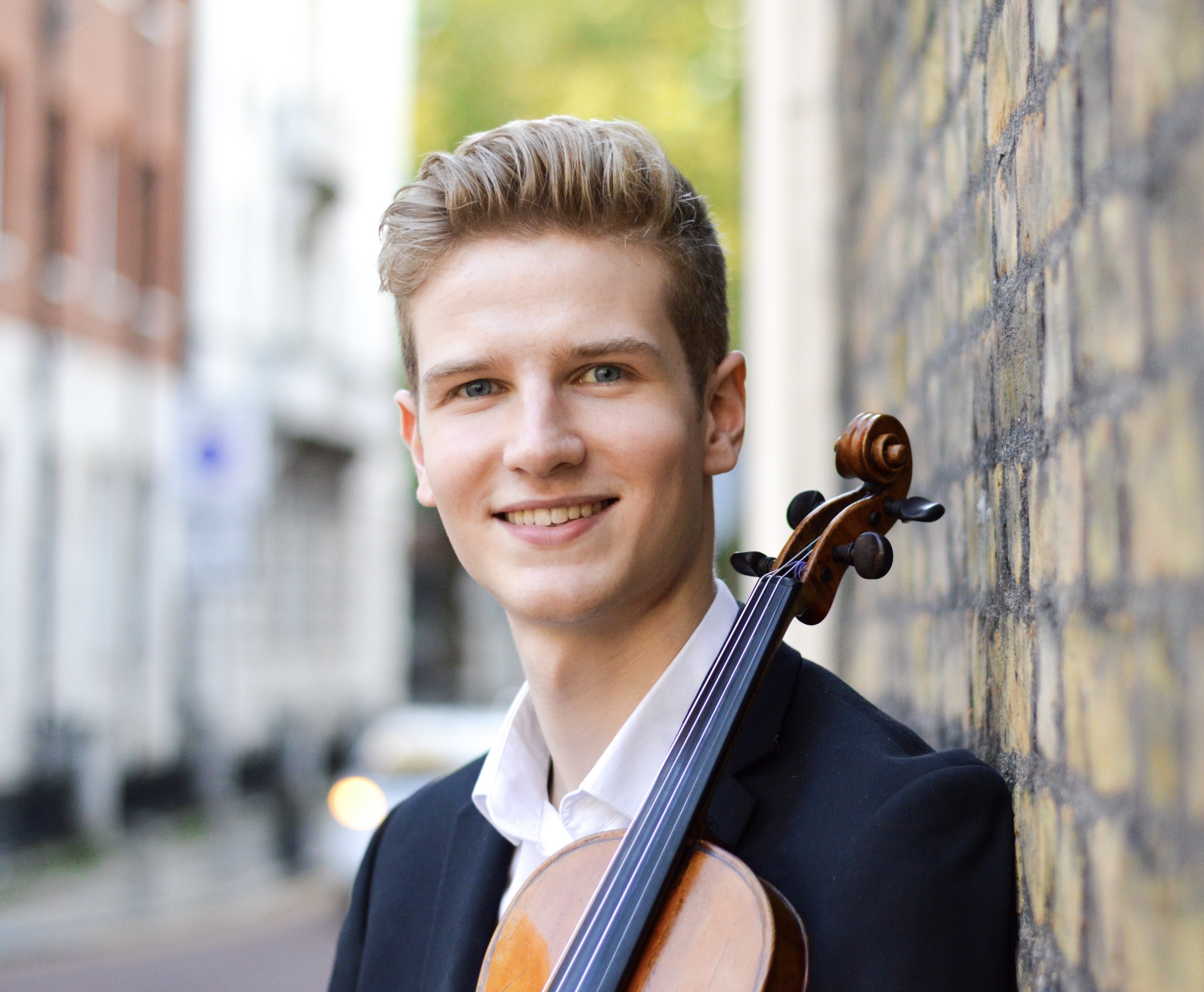 We are proud to announce, on behalf of the Endowment Trust of the National Youth Orchestras of Scotland, that the recipient of the Colin MacLean Bursary Award for 2021, is former Symphony Orchestra Leader, violinist Daniel Stroud from South Queensferry in Edinburgh.
Daniel led our flagship ensemble, NYOS Symphony Orchestra in 2019 and was recently invited, as a senior member of NYOS, to perform alongside players from Scottish Ensemble in a cutting-edge digital film project titled Travelling Dreams. He is currently studying towards a Bachelor of Music with Honours degree at the Royal Academy of Music in London.
"I am extremely honoured and thankful to the Endowment Trust of the National Youth Orchestras of Scotland for awarding me the Colin MacLean Bursary. This award will make a huge difference to my life as without this assistance, I would not have been able to continue further studies at the Royal Academy. My time playing with the orchestra was very special and I have very fond memories of my time on the courses. I will be forever grateful to NYOS for their generous support, and I am looking forward to commencing my Master of Arts degree at the Royal Academy of Music in September 2021." Daniel Stroud, Violin
"Daniel has been playing with NYOS Symphony Orchestra since 2016, he went on to lead the orchestra in 2019 and has been a key member of the Symphony Orchestra throughout his time with NYOS. I am delighted Daniel has been selected as this year's recipient of the Colin MacLean bursary award." Judith Archibald, Head of Ensembles at NYOS.
The bursary, awarded annually, was set up to celebrate Colin MacLean's immense contribution to youth music in Scotland over more than four decades. In the mid-seventies he played a vital role in establishing the National Youth Orchestra of Scotland. As part of the steering committee, he diplomatically gathered influential support to bring the idea to fruition. Today, it is thanks to continuing legacies and donations, that the Trust is able to help the young musicians of NYOS.
Each year applicants are asked to submit an application form and two short recordings of themselves performing contrasting pieces of music, to demonstrate their musicianship and range. The application forms and short performances are then reviewed by our panel of judges, which this year comprised Conductor and Artistic Director of the Hebrides Ensemble, Will Conway and Conductor and former Leader of the Scottish Chamber Orchestra, Chris George.
"Daniel displayed instant communication through his beautiful tone, intensity, imagination and sincere, nuanced story-telling. He chose a good contrasting programme and submitted an application which was clear in both detail and ambition. He is a worthy and outstanding recipient of the Colin MacLean Bursary award and we wish him well." Will Conway, Conductor
Daniel now hopes to complete his Master of Arts at the Royal Academy of Music before going on to have as wide and varied a music career as he possibly can, which he also hopes will include tutoring or teaching at some level. Daniel will receive the £2,000 Bursary to further his studies and professional career, and everyone at NYOS would like to wish him all the very best for the future.