NYOS Ambassador Programme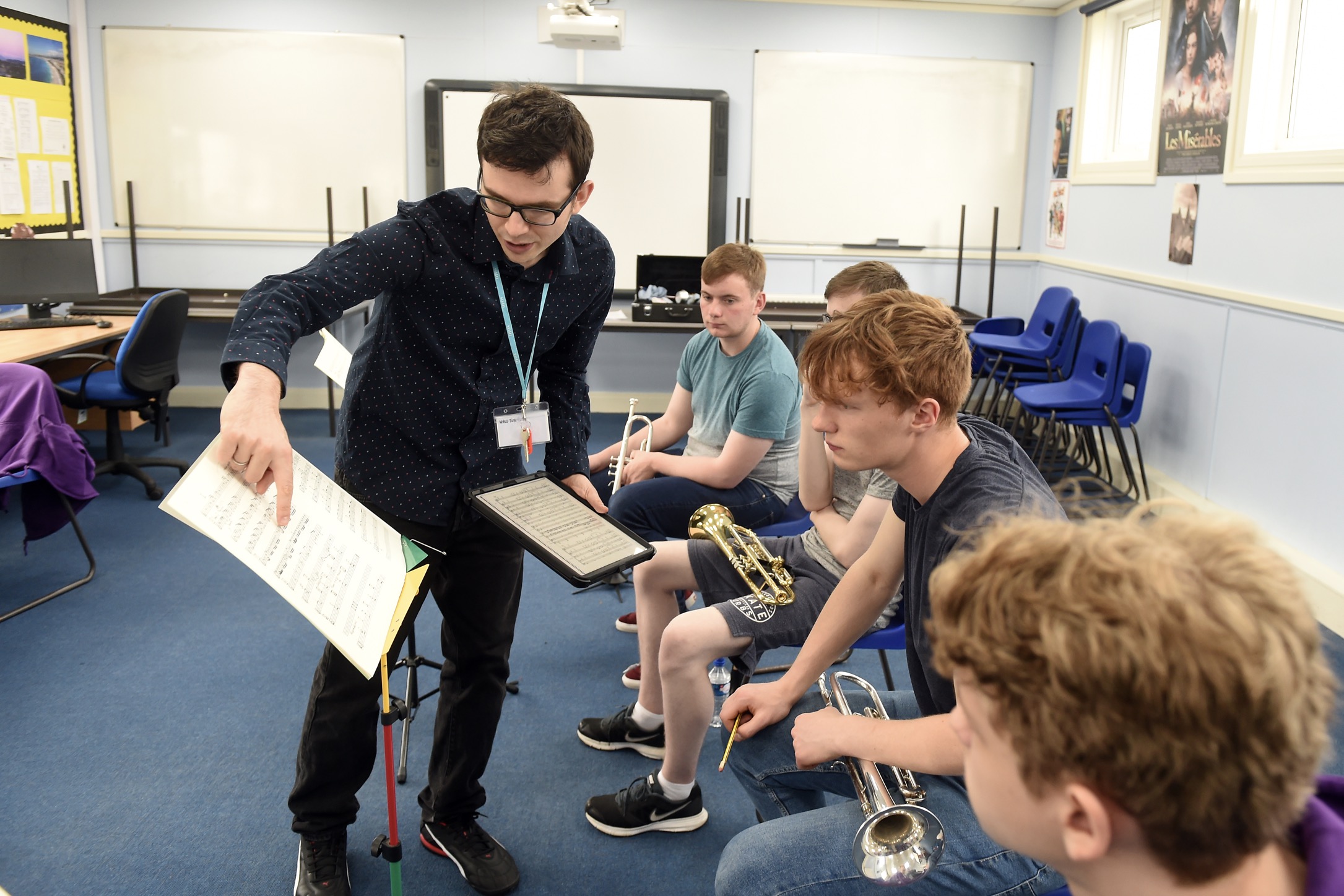 Introduction
The National Youth Orchestras of Scotland (NYOS) recognises the challenges many young people face in building a career in the music industry, and the need for paid work experience and training opportunities. That's why we have created 18 Ambassador roles to provide a structured programme of training and work experience suitable for young people aged up to, and including, 25 years old.
NYOS has appointed 6 Jazz Project Ambassadors to support the delivery of our outreach work in local authority schools in Glasgow over the next 10 weeks. We have also appointed 12 Course Ambassadors to assist at our residential courses throughout 2022, gaining in-person learning opportunities and teaching experience.
Specialist training for our Jazz Project Ambassadors completed last week in time for project launch on Monday 22 November. The training sessions, led by professional musicians, covered teaching and outreach delivery, as well as broader topics to help support our young ambassadors manage a freelance, portfolio career. Ambassadors were paid to attend these training sessions, which were held digitally at our Glasgow office. Course Ambassador Training will take place in February 2022.
The Jazz Project Ambassadors will work with teachers and instrumental tutors in Bannerman High School, St Andrews Secondary and Hillhead High School in Glasgow to deliver a 10-week programme of jazz-based project work to pupils. The Ambassador team will be supported by the local authority teachers, as well as receiving direction from NYOS Jazz staff. As the project develops, the Ambassadors will become more involved in developing the project delivery and responding to the needs of the participants. We will also use this page to provide weekly updates from our Jazz Project Ambassadors including images, videos and blog posts.
Jazz Project Ambassadors: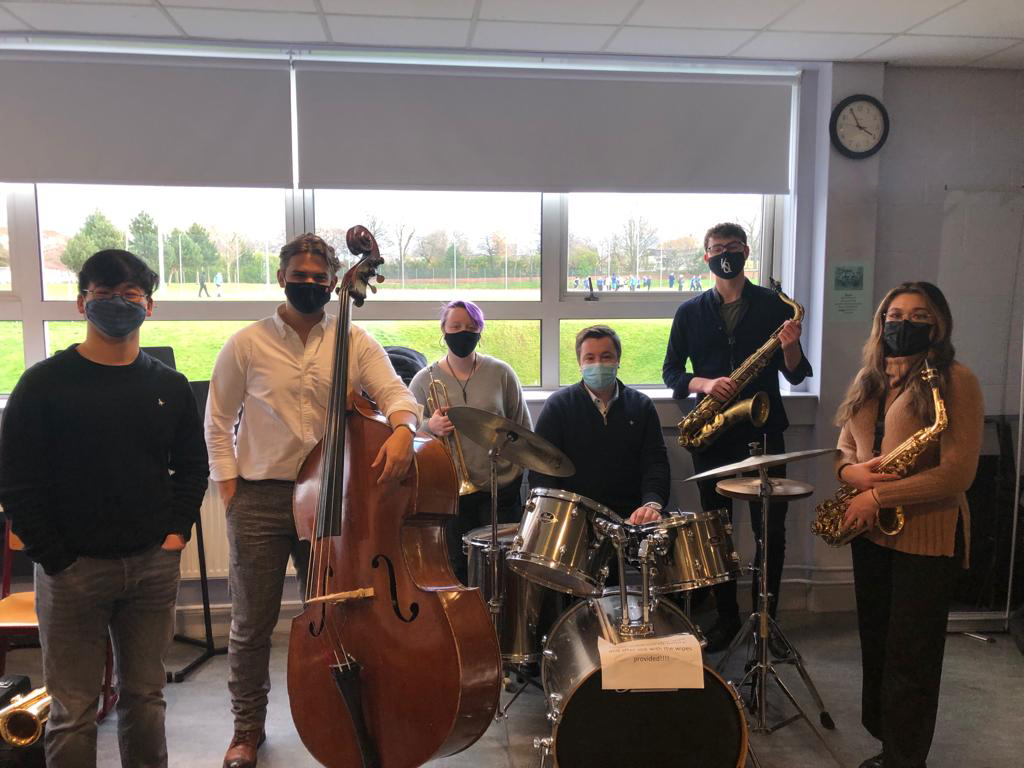 From left to right:
Chun-Wei Kang, Bearsden, East Dunbartonshire
David Flanagan, Orkney (Project Coordinator)
Rachel Tait, Strathaven, South Lanarkshire
Jack Cruttenden, East Kilbride
Matt Carmichael, Glasgow
Amelia MacPherson, Glasgow
WEEK ONE
Wow! What a great week and fantastic start to the 10-week Jazz Ambassador Schools Project. We've had so much fun meeting all the students, and we're really looking forward to being back next week.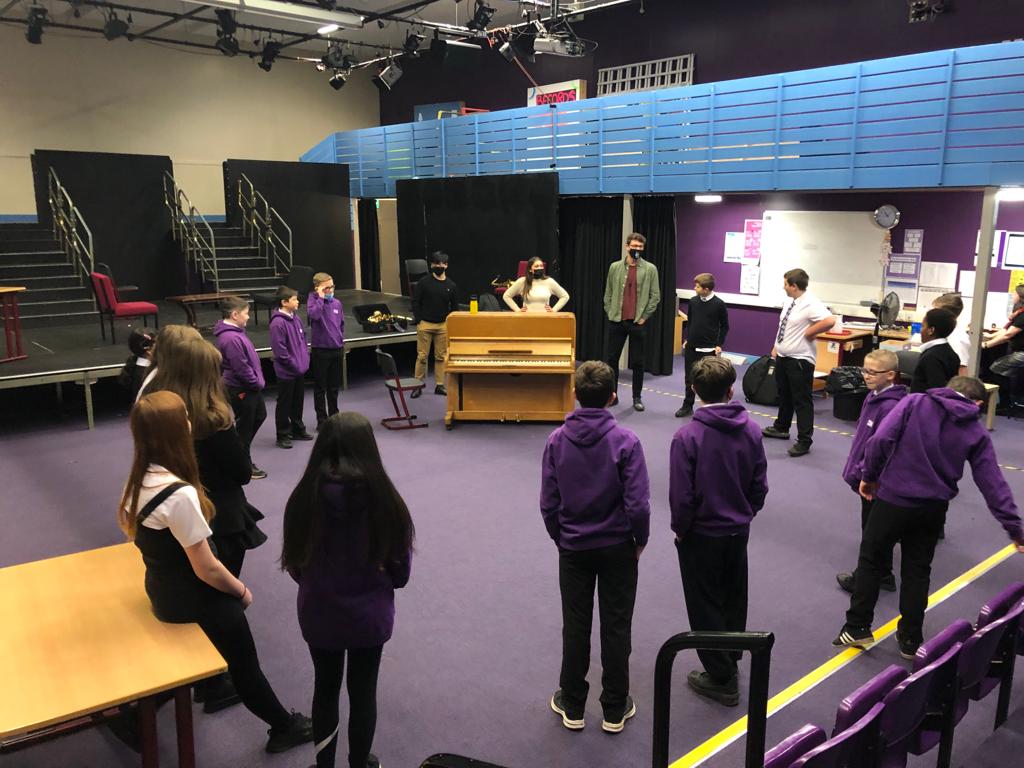 This week we started with a fun introduction to rhythm and melody, it's never too early to learn about the pentatonic scale! We also spent time watching Oscar Petersons C Jam Blues.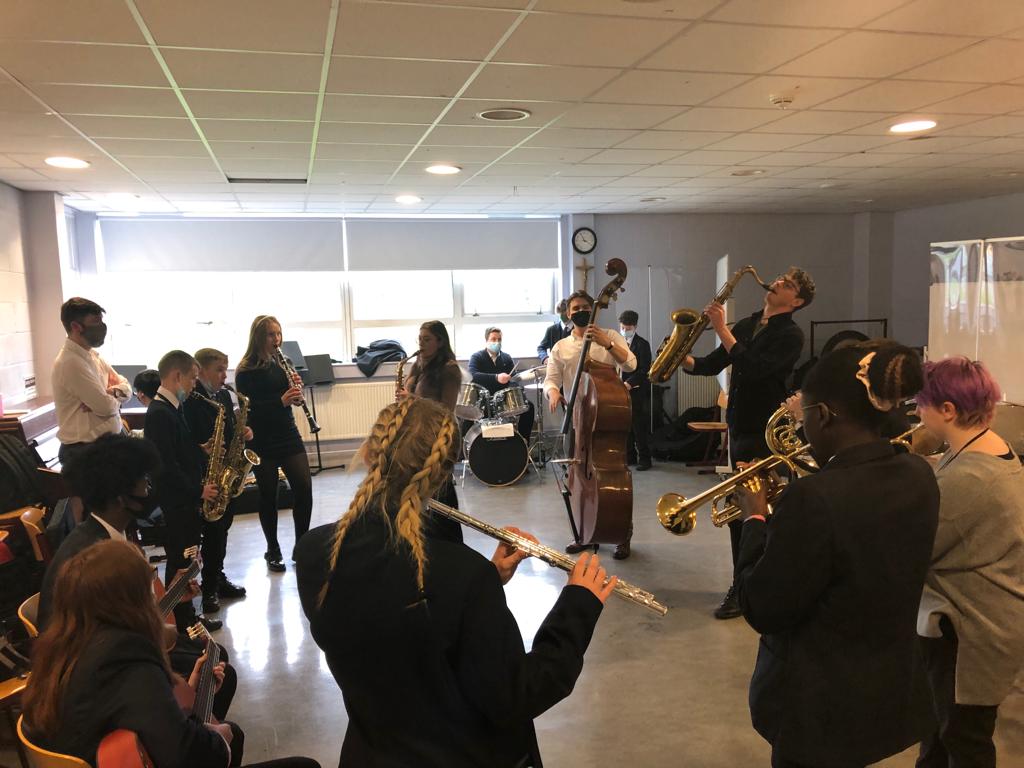 Next up is exploring playing in a group, and maybe, a touch of improv… let's go!