What's On: NYOS Summer 2022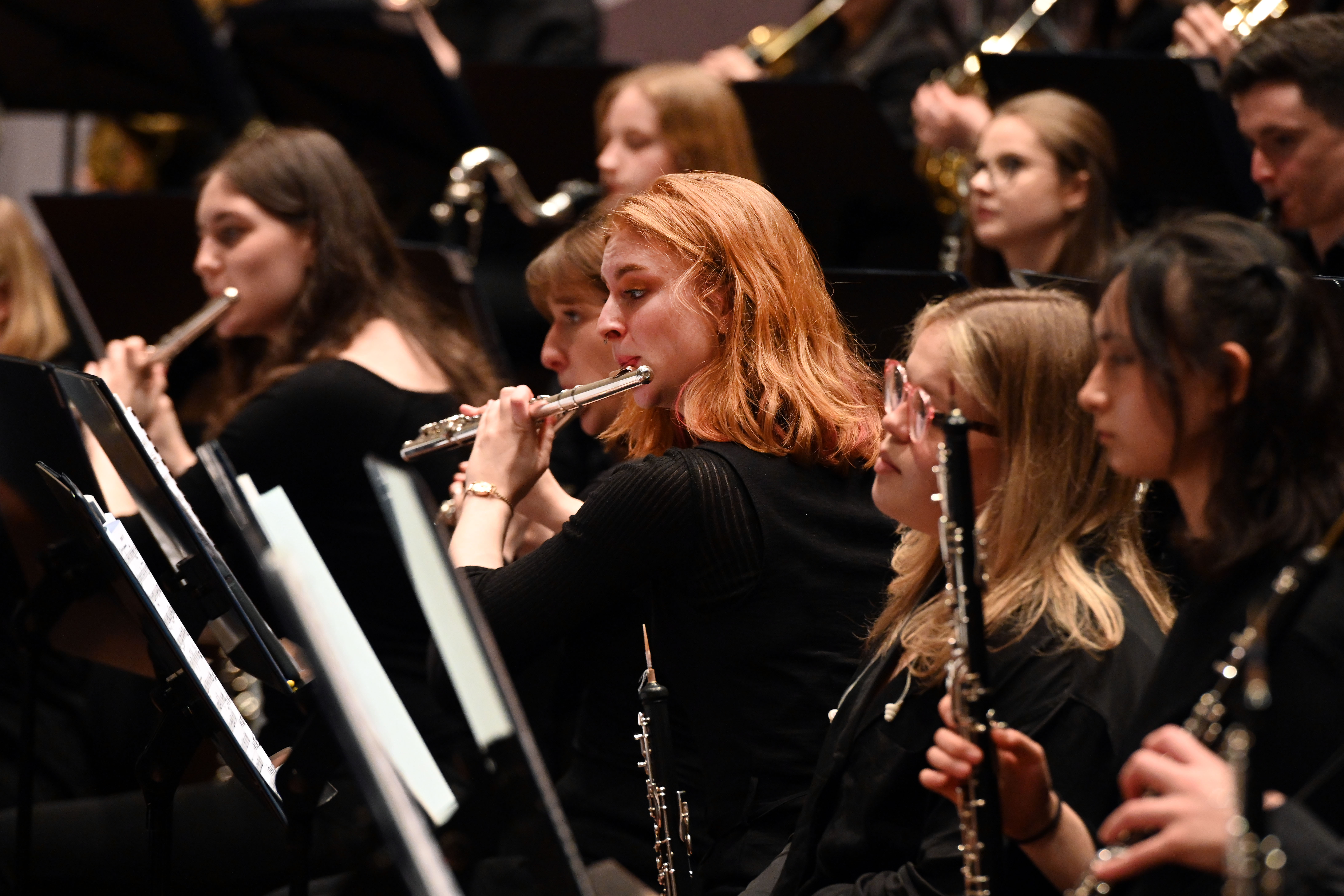 After a tremendously successful spring, which saw our musicians work with exceptional tutors, soloists and conductors and perform on prestigious stages across the country after a two-year absence, we are delighted to introduce you to our forthcoming summer programme.
"It is a tremendous privilege to share this programme of concerts from the National Youth Orchestras of Scotland with you. The resilience and enthusiasm of our young players has provided hope and optimism during unprecedented and challenging times for musicians and music organisations alike. After this testing period, I am thrilled to begin my time at NYOS by celebrating our first live concerts in over two years." Kirsteen Davidson Kelly, Chief Executive
This summer NYOS Symphony Orchestra presents a dazzling concert of 20th Century masterpieces, opening with excerpts from Prokofiev's ballet Cinderella, a masterpiece of musical storytelling. BBC New Generation Artist and violist Timothy Ridout is building a burgeoning international career and joins the orchestra in Bartok's Viola Concerto, a commission from the famous Scottish violist William Primrose. The concert concludes with suites from Ravel's 'vast musical fresco' Daphnis et Chloe, rich with impressionist harmonies and exquisitely orchestrated. BOOK TICKETS
In 2022 NYOS celebrates 30 years of jazz, acknowledging a proud history of world-class music education and prestigious national, and international performance opportunities working with some of the world's best jazz musicians and educators.
Following the Jazz Summer School in the breathtaking surroundings on the Isle of Skye, NYOS Jazz Orchestra embarks on a Scottish tour with dates on the Isle of Skye, in Nairn, Aberdeen and Stirling. Each concert comprises to halves. In the first we celebrate our legacy by performing compositions and arrangements of some distinctive young alumni. Followed by a selection of special arrangements and original compositions by this year's artist in residence, pianist Julian Joseph. BOOK TICKETS
This year, NYOS Senior Orchestra is configured as a chamber orchestra, providing opportunities for solo playing and a more intimate, conversational style of musicmaking. We explore this new format with a diverse programme, opening with Richard Rodney Bennett's witty and inventive Sinfonietta. Award-winning Scottish accordionist Ryan Corbett joins the orchestra in Trojan's fantastical concerto for accordion and orchestra, Fairy Tales, before a performance of Mendelssohn's Symphony no. 3, also known as his 'Scottish' symphony for its evocation of the wild Romantic landscapes he encountered on his walking tour of Scotland in 1829. The orchestra is conducted by Jamie Phillips, Associate Conductor of the Halle Orchestra. BOOK TICKETS
NYOS Junior Orchestra, our youngest ensemble of classical players aged 8 upwards, conducted by Natalia Luis-Bassa return to Perth Concert Hall with a dynamic programme of 19th Century repertoire. NYOS Symphony Orchestra alumna Iona McDonald returns as the soloist in Bruch's Violin Concerto No.1, one of the pillars of the solo violin repertoire, beloved for its poignant central Adagio. Our players also perform Borodin's Symphony No.2, a lively and lyrical portrait of early Russia. The concert opens with Puccini's heart-breaking and impassioned Intermezzo from his opera Manon Lescaut. BOOK TICKETS
Follow this link for concert and ticket booking information
We very much hope that you will join us at a concert in the near future.