NYOS 2017 SEASON – The Americas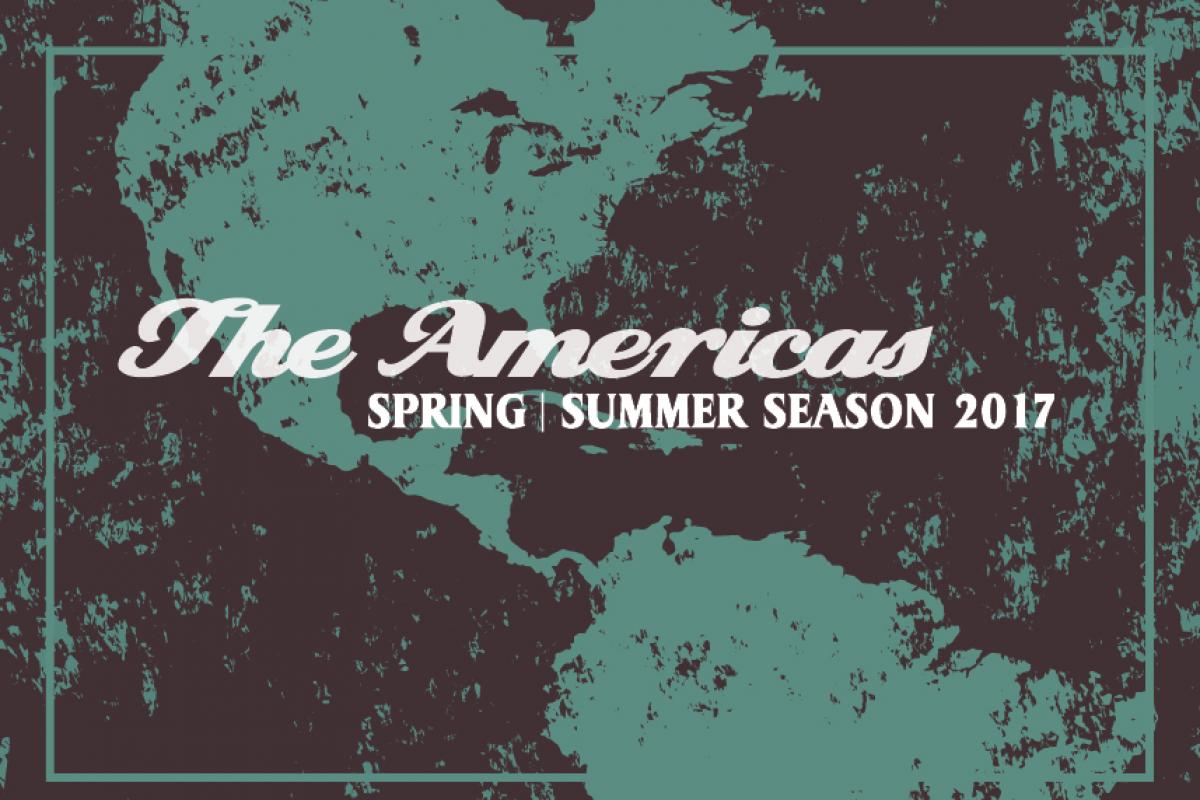 The Americas is the theme for all National Youth Orchestras of Scotland ensembles throughout 2017. Each orchestra will perform a blend of well-known standards together with rarely heard gems directly linked to, or inspired by the Americas.
Within this theme we will present a broad spectrum of classical and jazz music through to contemporary repertoire, from North and South American composers (with music rarely heard in the UK or European concert halls) together with more prominent European composers inspired to write works celebrating the remarkable diversity of the Americas.
To view our complete 2017 Season Brochure please click here
In April, NYOS Symphony Orchestra performs an array of exhilarating and horizon broadening compositions under the baton of conductor Tecwyn Evans. Tecwyn is a friend of, and long-term collaborator with NYOS and we are delighted to welcome him back to work with our flagship Symphony Orchestra for concerts in Perth and in Edinburgh at the magnificent Usher Hall. The Orchestra will also be joined this spring by violinist Chloë Hanslip. Chloë has already established herself as an artist of distinction on the international stage. Prodigiously talented, she made her BBC Proms debut in 2002 and her American concerto debut in 2003, and has performed at major venues all over the world.
We are delighted to announce Thierry Fischer as conductor of NYOS Symphony Orchestra during its 2017 summer tour, with dates in Aberdeen, Perth and Glasgow. Thierry has been Music Director of the Utah Symphony Orchestra since 2009 and has revitalised the orchestra with creative programming, critically acclaimed performances, and new recordings.
Thierry and the Orchestra will be joined during the summer by world famous percussionist, NYOS Alumnus and Patron, Colin Currie to perform the Scottish premiere of Andrew Norman's Percussion Concerto Switch. Colin is a solo and chamber artist at the peak of his powers, championing new music at the highest level. Even from his earliest years with The National Youth Orchestra of Scotland, Colin forged a pioneering path in creating new works for percussion.
We are also delighted to welcome conductor Maxime Tortelier to work with NYOS Senior Orchestra for the first time in 2017. Maxime is an exciting talent emerging on the international conducting scene, having made his mark as the Leverhulme Young Conductor in Association with the Bournemouth Symphony Orchestra. Maxime and the Senior Orchestra are joined in the summer by pianist Sarah Ayoub. Sarah is an accomplished cellist in her own right and a former member of NYOS Symphony Orchestra. She progressed to perform, as a cellist with NYOS Camerata, our pre professional chamber ensemble comprising the most talented musicians from across NYOS.
Conductor Holly Mathieson once again takes charge of NYOS Junior Orchestra throughout 2017. Holly has been working with the Junior Orchestra for the past three years and during this time she has inspired these young instrumentalists to perform beyond themselves. In the summer Holly and the Junior Orchestra will be joined by cellist Findlay Spence to perform Dmitry Kabalevsky's Cello Concert No. 1. Findlay was Principal Cello with NYOS Symphony Orchestra in 2016 and was a stand out performer during the sell out BBC Prom at the Royal Albert Hall in August that same year.
Each spring UNESCO International Jazz Day recognises Jazz as an art form capable of "promoting peace and dialogue among cultures, diversity and respect for human rights while reinforcing the role of youth in enacting social change." How appropriate therefore, in this the year of The Americas that NYOS Jazz Collective should perform in the Late Night Studio Jazz series on 30 April at Glasgow Royal Concert Hall as part of Glasgow's celebrations.
This summer NYOS Jazz Orchestra present a programme that takes them on a 'Road Trip Across the Americas'. But first, they take a road trip up to the Highlands and to the jazz summer course, which once again takes place at secluded Sabhal Mór Ostaig on the beautiful Isle of Skye. They give their first gig there, and then tour for 4 nights, culminating at the prestigious Edinburgh Jazz and Blues Festival. The orchestra is lead as always by Music director Malcolm Edmonstone and Principal Conductor Andrew Bain, our featured guest artist this summer is the amazing Scottish guitarist Malcolm MacFarlane.
They will be playing some amazing music, revisiting Donald Fagan's seminal solo debut Nightfly, and these concerts will involve our vocal jazz ensemble, one of our most exciting recent developments. And with Malcolm Macfarlane involved, the second half of the summer tour will feature some of the legendary American guitar gods you would expect, including some classic charts from Pat Metheny.
While in Skye they will be joined by the young students from our Jazz Access programme, guided by the wonderful Jules Jackson.
For more detailed programme information please click here to visit our Performances Page