NYOS Training Ensembles 2020 - The Next Step in Orchestral Music Tuition!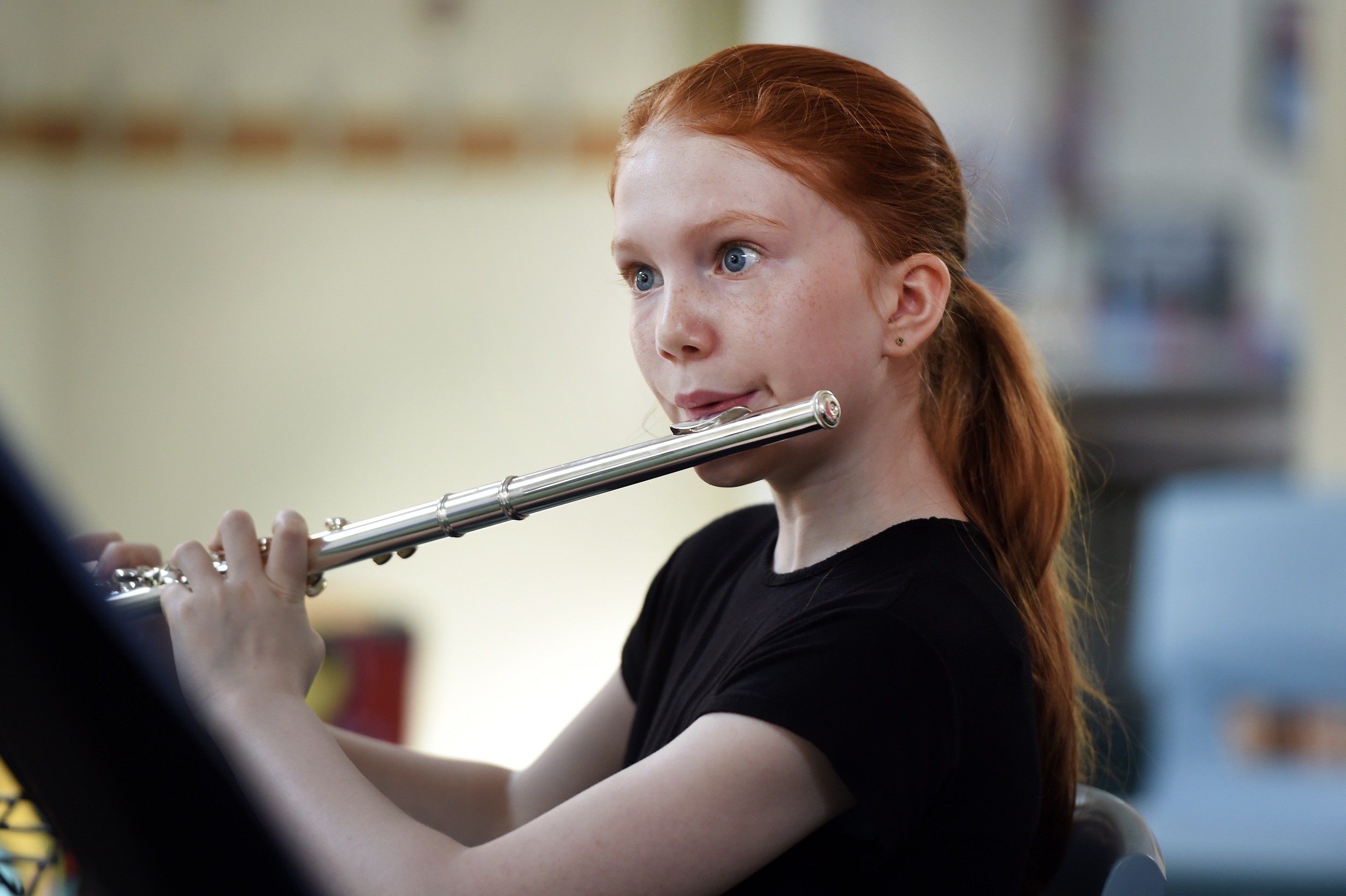 In response to demand for high-quality instrumental training for musicians as young as eight years old and with the help of funding from Creative Scotland's Youth Music Initiative, the National Youth Orchestras of Scotland launched its complete Training Ensembles programme in 2015 to include courses for strings, harp, wind and brass (ABRSM grade 3, as a guide only).
Many young musicians across Scotland do not have the opportunity to play with other instrumentalists, especially if they live in rural communities or play an instrument that is less commonplace like the harp or tuba.
NYOS Training Ensembles comprise four, non-auditioned, three-day residential courses for strings, harp, wind and brass. The courses adopt a holistic approach focusing on musicianship, posture and other basics of good practice and each course culminates with a private showcase performance for friends and family. The courses are structured to help young people, who are not quite ready to reach the NYOS Junior Orchestra and progress through our pathway to the NYOS Senior and Symphony Orchestras.
The values of studying musicianship or learning to play an instrument from an early age have been well documented and these benefits include:
Language Development
Physical coordination and motor control
Integrating mental and physical activity
Demonstrating knowledge and understanding
Being expressive
Using creativity and imagination
Building self-belief and confidence
Nurturing emotional intelligence
Discipline
Learning to learn
However, the key to unlocking these benefits is progression. There are a range of activities that support and inspire musical progression. One of the most fundamental of these is to develop from playing alone to playing with others.
With a common goal comes many benefits. Playing or singing in an ensemble can be one of the most rewarding and enjoyable musical experiences. In an ensemble, students learn to bring their individual accomplishments together to create something greater than themselves. Not only do the students work to play at the same speed, but to ebb and flow together, listening and watching for changes in mood, tempo, or harmony. They learn about their role in each part of a piece, whether to be bold and play loudly or to play quietly, gently adding to the texture. Participating in an ensemble helps bring balance and control, learn style, volume, note lengths and rhythms, and helps work towards the common goal of a polished performance.
Through this work, we aim to fill a vital gap in provision, which many schools and local authorities struggle with due to cuts in local authority funding, particularly in areas of low cultural engagement.
Thanks to funding from Creative Scotland's Youth Music Initiative, bursaries of up to 100% are available for participants who find it difficult to meet the costs of our membership fees. Each case is assessed individually, and all applications are treated in the strictest confidence. NYOS relies on support from Creative Scotland as well as Trusts and Foundations to maintain a Bursary Fund, therefore the total fund available varies each year.
With external support, the NYOS mission is to ensure that our work is open to young people from all backgrounds and circumstances each year and that no young person misses out on our life-changing projects due to financial circumstances.
Applications to NYOS Training Ensembles are now open and our three-day courses take place between 6-11 July at Kilgraston School in Perthshire. For more details including fees, dates and bursary information please click here or for an Application Pack and Bursary Form please contact course manager Jill Dykes at jilldykes@nyos.co.uk or call 0141 332 8311.