Tell Us Who We Are - Festival 2018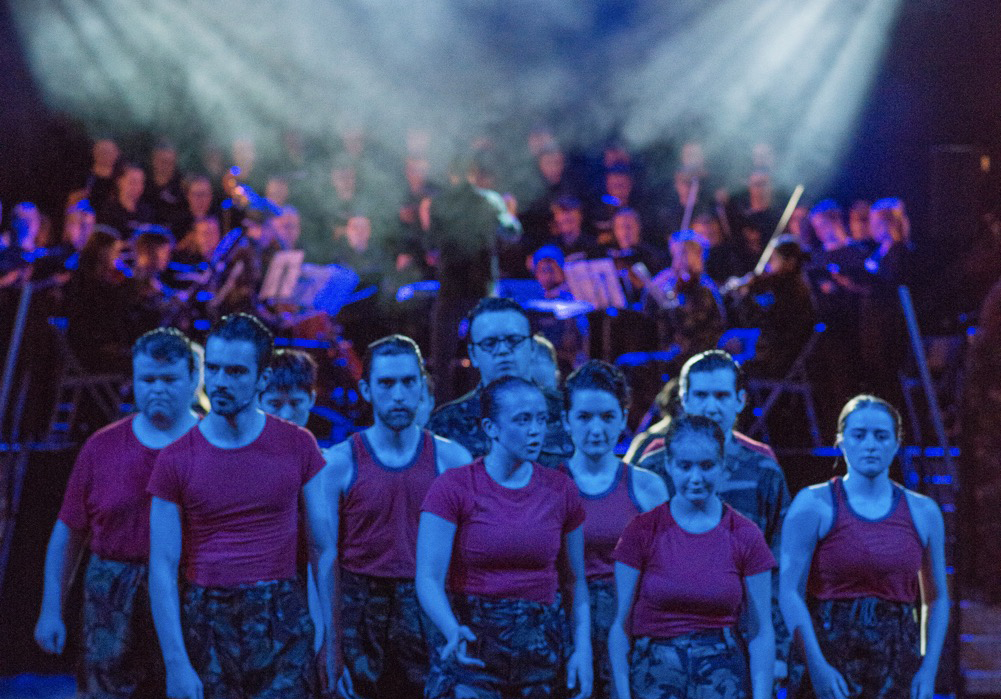 For the first time, the National Youth Orchestras of Scotland, National Youth Choir of Scotland, Scottish Youth Theatre and YDance (Scottish Youth Dance) collaborated to present an all new commission for Festival 2018.
Tell Us Who We Are was an extraordinary endeavour by writer Gary McNair, composer Claire McCue, director Mary McCluskey and choreographer Anna Kendrick to grapple with the great challenges and questions of endless war by those who are always asked, and often ordered, to give up their young lives for its inhumane cause.
#TellUsWhoWeAre fabulous show tonight. Brilliant production, thought provoking and powerful

— kathyChappelle (@katiebongo) August 7, 2018
The creative team produced a true multi-art form spectacle through which the music really shone. With only a few months to turn the entire commission around, everyone involved should be commended for a wonderful show with amazing performances.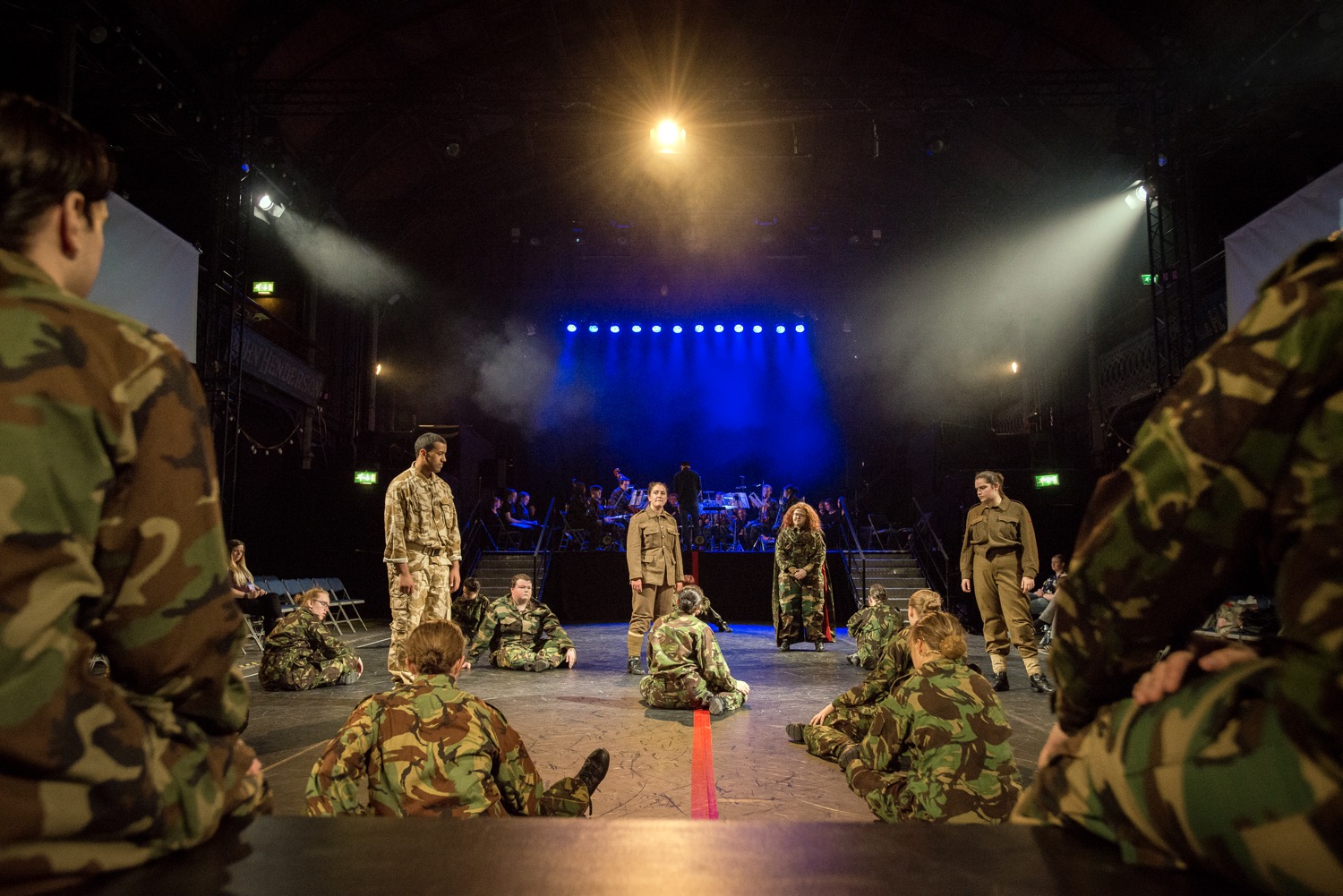 Powerful scenes and incredible performances from this young cast at Tell Us Who We Are @Festival2018 @NYOScotland @YDanceScotland @ScottishYT @NYCoScotland @YOYP2018 #Festival2018 pic.twitter.com/EynLw4iNb7

— Katie Duffy (@kduffette) August 8, 2018
Huge congrats to @NYCoScotland @NYOScotland @YDanceScotland @ScottishYT for Tell Us Who We Are #Festival2018 - incredible experience. Not bad for a bunch of snowflakes :-) pic.twitter.com/viTT4d3rJ6

— David Anderson (@DWAnderson_) August 9, 2018
The #Telluswhoweare cast were joined by Minister for Children & Young People @MareeToddMSP and Depute Lord Provost Philip Braat. They stayed behind after the show to speak to the talented young cast from @ScottishYT @NYCoScotland @YDanceScotland and @NYOScotland @YOYP2018 pic.twitter.com/ECEugNfLUV

— ScottishYouthTheatre (@ScottishYT) August 8, 2018
To view more photographs from the dress rehearsal of Tell US Who We Are follow this link to our Facebook gallery