NYOS Senior Orchestra Summer 2018
NYOS Senior Orchestra, conducted by Catherine Larsen-Maguire, present a programme designed to challenge and inspire its members. In July the Senior Orchestra return to the stunning Ayr Town Hall in conjunction with the ever-welcoming, Ayr Arts Guild to perform Rimsky-Korsakov's dazzling orchestral suite Scheherazade as part of its sumptuous summer programme.
Join us as we look forward to a summer and autumn packed full of music, festivals and fun *better with sound
Conductor Catherine Larsen-Maguire places great emphasis on working with younger musicians and is very much in demand as a conductor and coach for youth orchestras all round the world. She also has a special interest in contemporary music, introducing the Senior Orchestra to Jennifer Higdon's river sings a song to trees.
Concert Dates, Ticket Offers & Box Office Details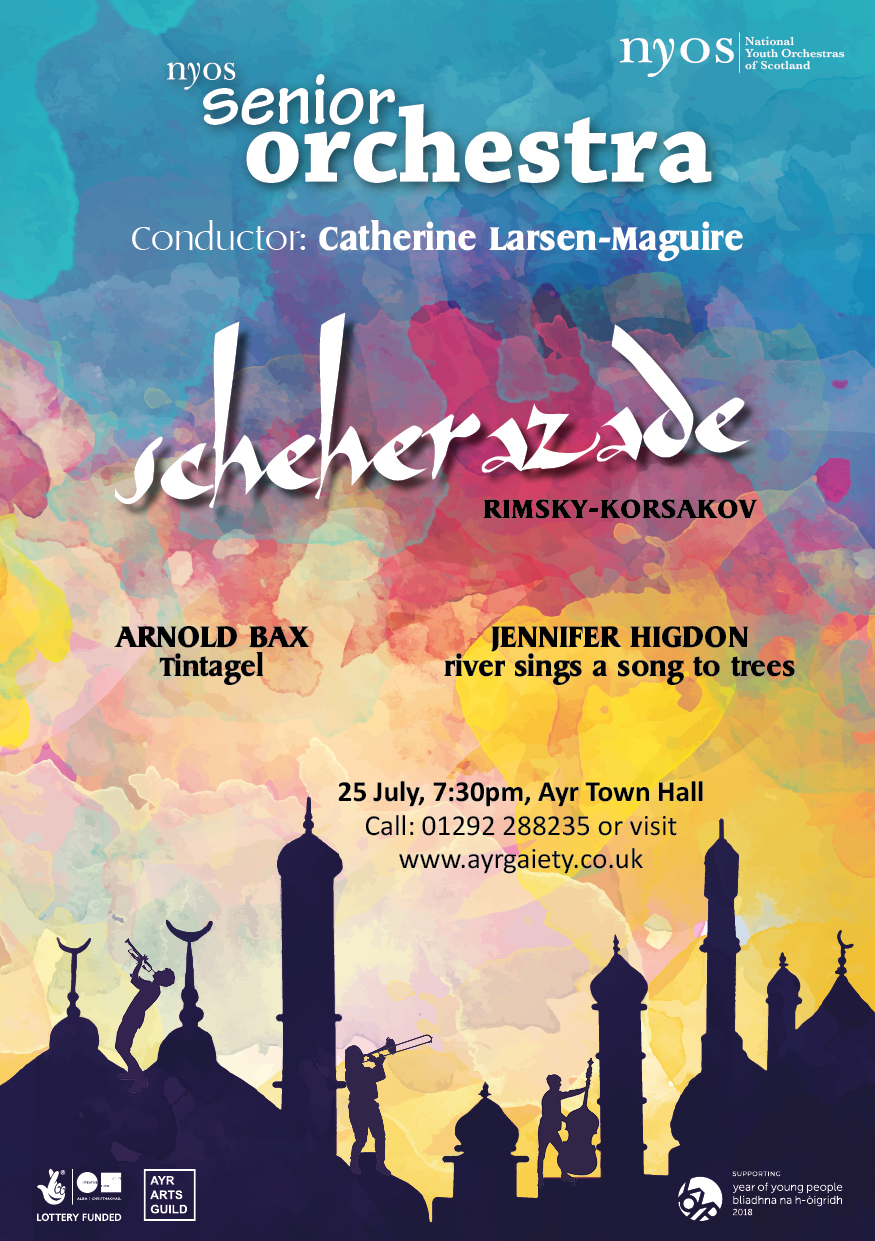 25 July 2018, 7:30pm
Ayr Town Hall in Association with Ayr Arts Guild
Tickets: Adult £14 | Concession £8.50 | Under 25 £5
Exclusive Ticket Offer: 25% off all full price and concession tickets. Simply quote NYOS25 when booking online, over the phone or in person to redeem this offer.