NYOS Senior Orchestra Spring Course & Concert 2019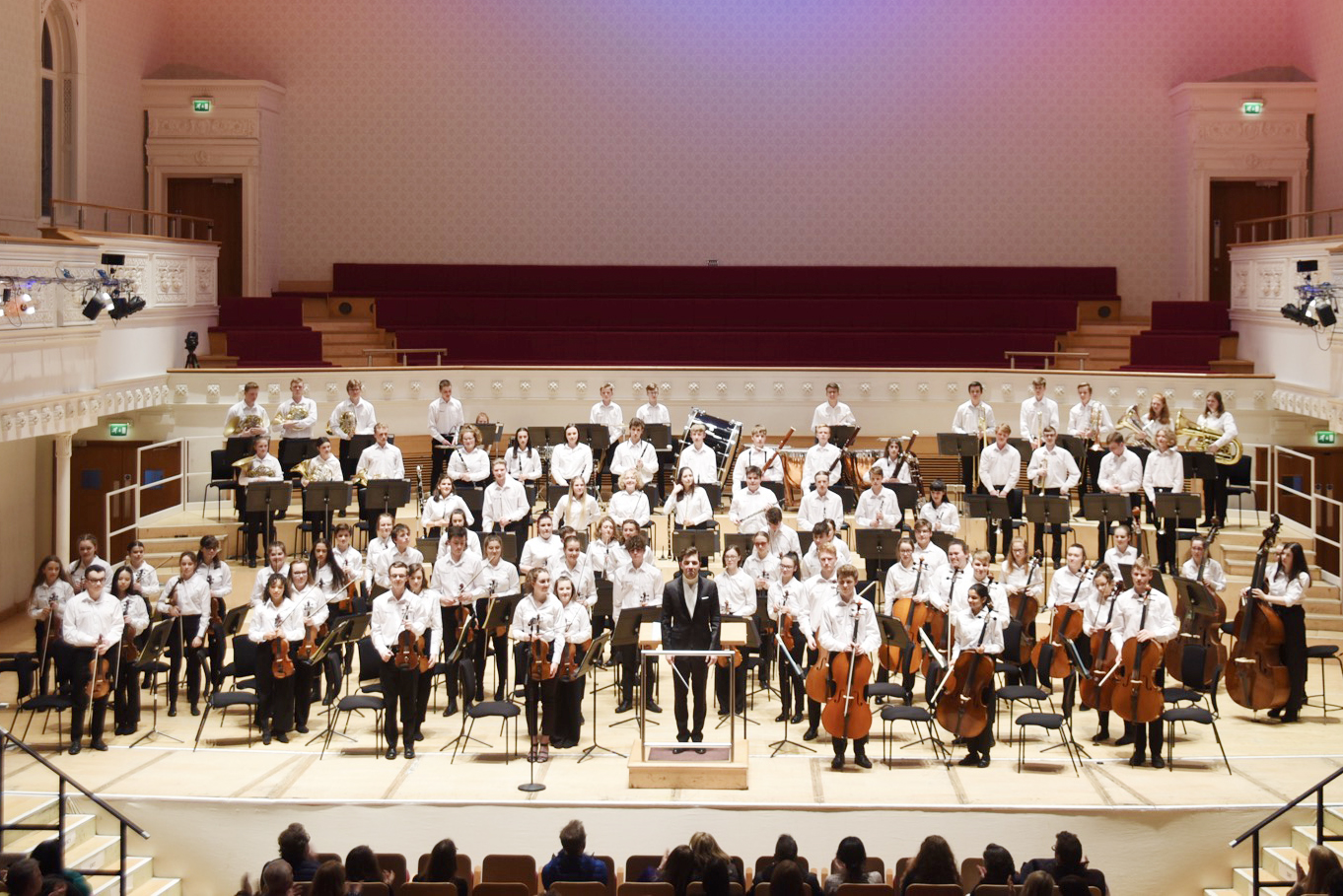 It seems somewhat unbelievable now, only two weeks on, but NYOS Senior Orchestra's spring course started with many of our students unable to reach Strathallan due to snow and high winds. By lunchtime though, all eighty-seven students had arrived and were raring to go.
Hitting the notes and working hard are a huge part of every NYOS course, but so is the health and wellbeing of all our students. We were delighted therefore to have clarinet tutor, Jean Johnson, and trumpet tutor, Tom Poulson lead the students each morning in yoga and breathing exercises. These activities allow staff and students to come together for some active relaxation and the benefits are there for all to see.
The Orchestra made a fantastic sound together from the very first rehearsal and by the time they performed the first concert, it sounded like they had been playing together for five years, not just five days.
Been helping look after the @NYOScotland Senior Orchestra the past few days as they prepare for this. It's sounding fantastic. Big shout out to Lewis from @LarbertHigh @S4LHSYT @Larbert_ExpArts playing some hugely important percussion parts! https://t.co/ZJFlGnaJXv

— Mr Callander (@D_Callander) April 7, 2019
The Senior Orchestra really has continued to flourish since its inaugural season in 2013 tackling repertoire previously programmed for NYOS Symphony Orchestra. This is testament to the wonderful guidance and leadership from its course tutors and guest conductor Dionysis Grammenos, that the ensemble is capable of approaching repertoire such as Shostakovich's Festive Overture with such skill and professionalism.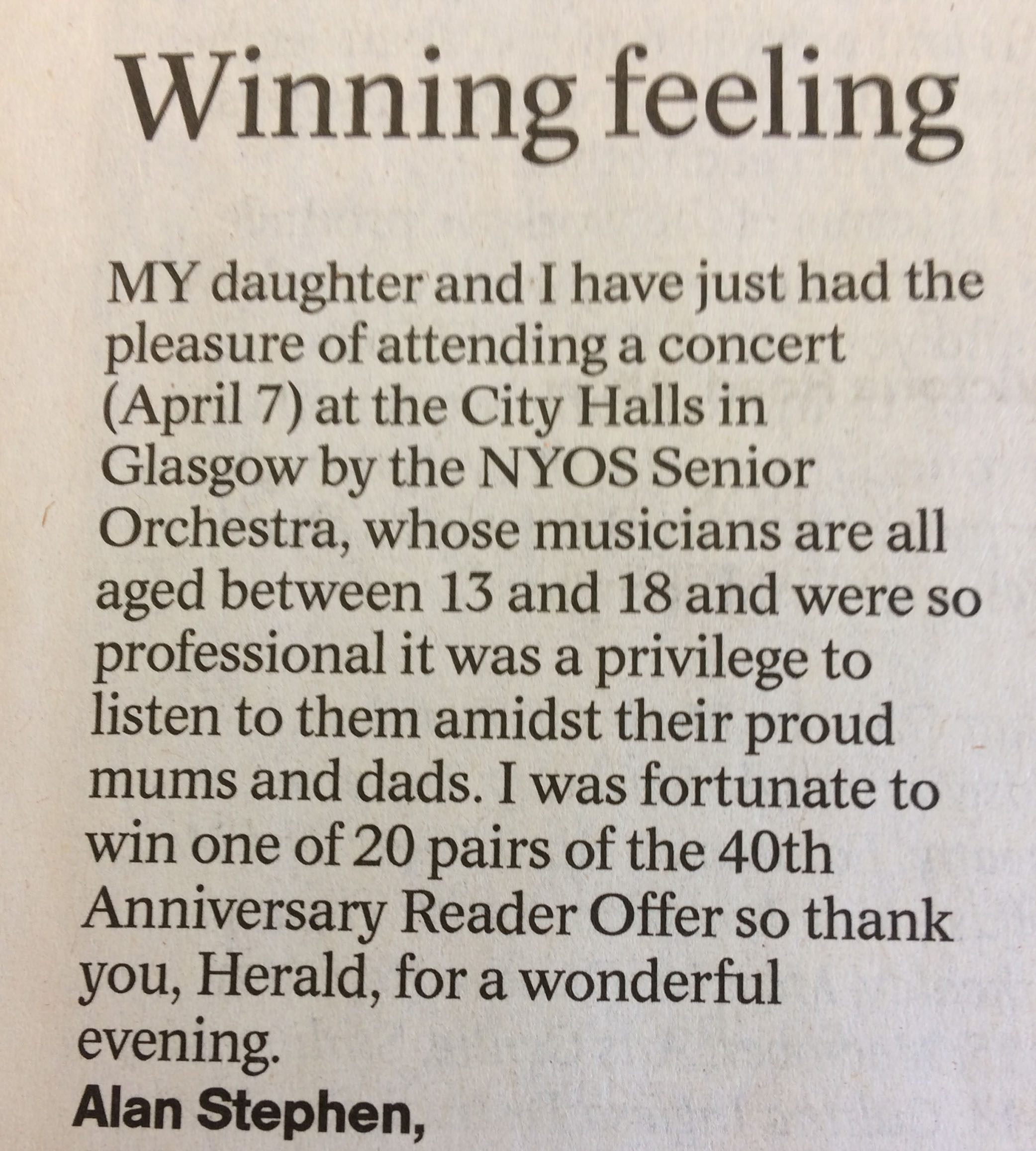 Part of this professional approach is bound up in the now established tradition of Orchestra members introducing repertoire to the audience. Volunteers have the chance to give the music some context, explain its history or genesis and what they loved or found challenging about each piece.
NYOS Senior Orchestra continues to deliver performances that belie its age bracket, pushing its older counterpart at every turn. This was never more evident than in the final movement of Glazunov's Symphony No.4, a magnificent conclusion to a stunning performance all round.
amazing concert tonight guys!!! thanks so much to @DionysisGrammen for being an amazing conductor and @NYOScotland for allowing this opportunity 💗 see you all in summer! pic.twitter.com/6HcBEV0nRQ

— cara (@alwaysbabyyblue) April 7, 2019
Fantastic concert - bravo team @NYOScotland! https://t.co/vwBrI3JkJm

— Michael Bawtree 🇪🇺 (@MichaelJBawtree) April 7, 2019