NYOS Junior Orchestra Spring 2018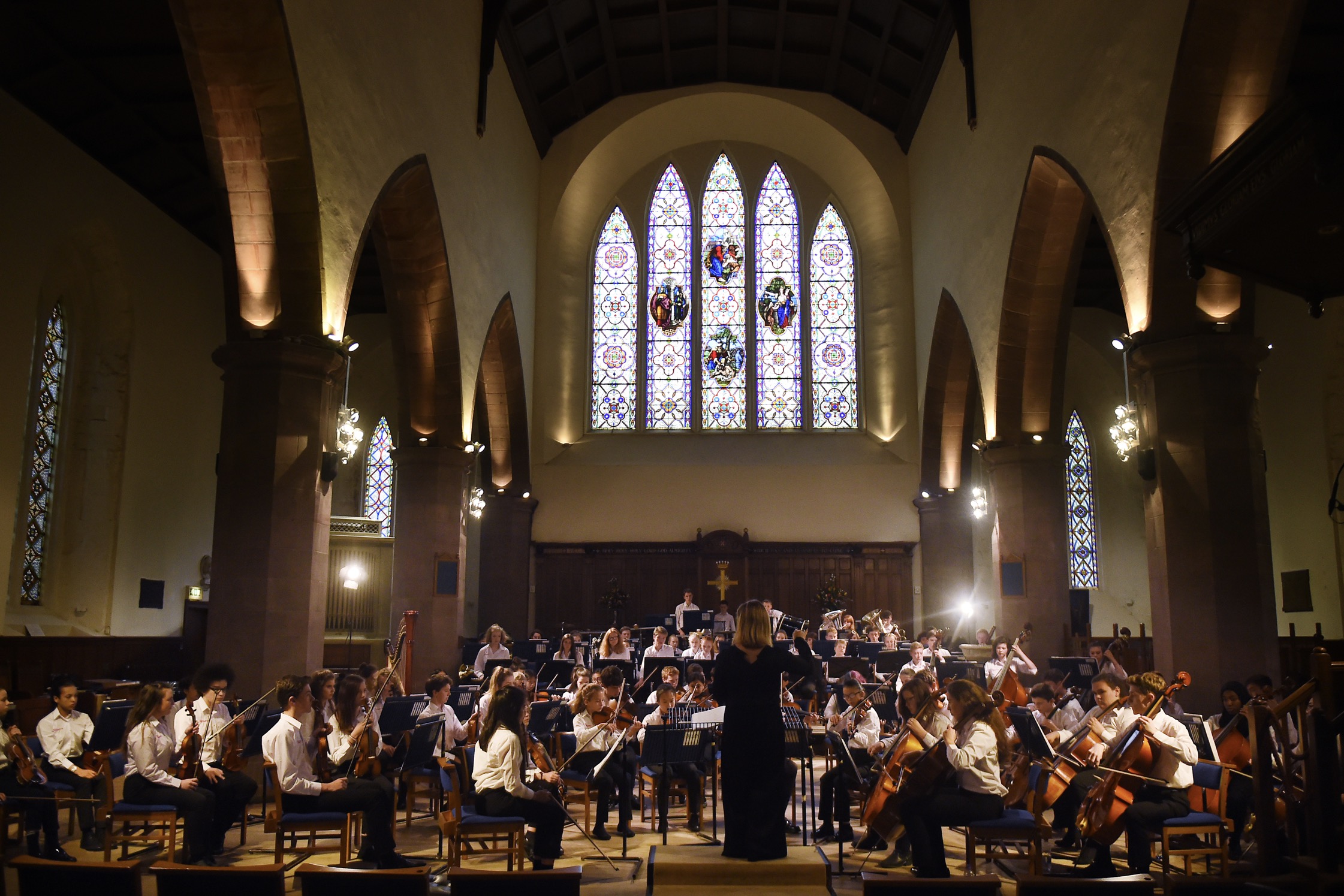 This spring in Stirling NYOS Junior Orchestra, conducted by Holly Mathieson present a programme sure to delight audiences of all ages. The orchestra pays tribute to our dear friend, John Maxwell Geddes who sadly passed away in 2017, with a commemorative performance of his wonderful work, Dances at Threave.
Conductor Holly Mathieson has been working with NYOS Junior Orchestra for four years. During this time, she has inspired our youngest instrumentalists to perform beyond themselves and we look forward to another year of wonderful music making.
Conductor Holly Mathieson "I feel like we've crafted a really beautiful programme to stretch the Junior Orchestra creatively, but also embed the wonderful work they do on their technique during the courses with their tutors. Going into my final year with the Junior Orchestra, I'm incredibly grateful to have had four wonderful years meeting these extraordinary young people, and playing a part in their musical development, and look forward to watching them all progress as young adults in Scotland's vibrant music community."
Conductor: Holly Mathieson
Programme:
John Maxwell Geddes: Dances at Threave
Leoš Janáček: Suite from The Cunning Little Vixen (see below)
Peggy Stuart Coolidge: The Blue Planet
Felix Mendelssohn: The Hebrides Overture
Prep the Rep:
Tuesday 3 April at 18.00
Albert Halls, Stirling
Tickets: Adult £14 | Concession £8.50 | Under 25 £5
Box Office: 01786 473 544 or visit culturestirling.org/albert halls