NYOS Jazz Online Summer Programme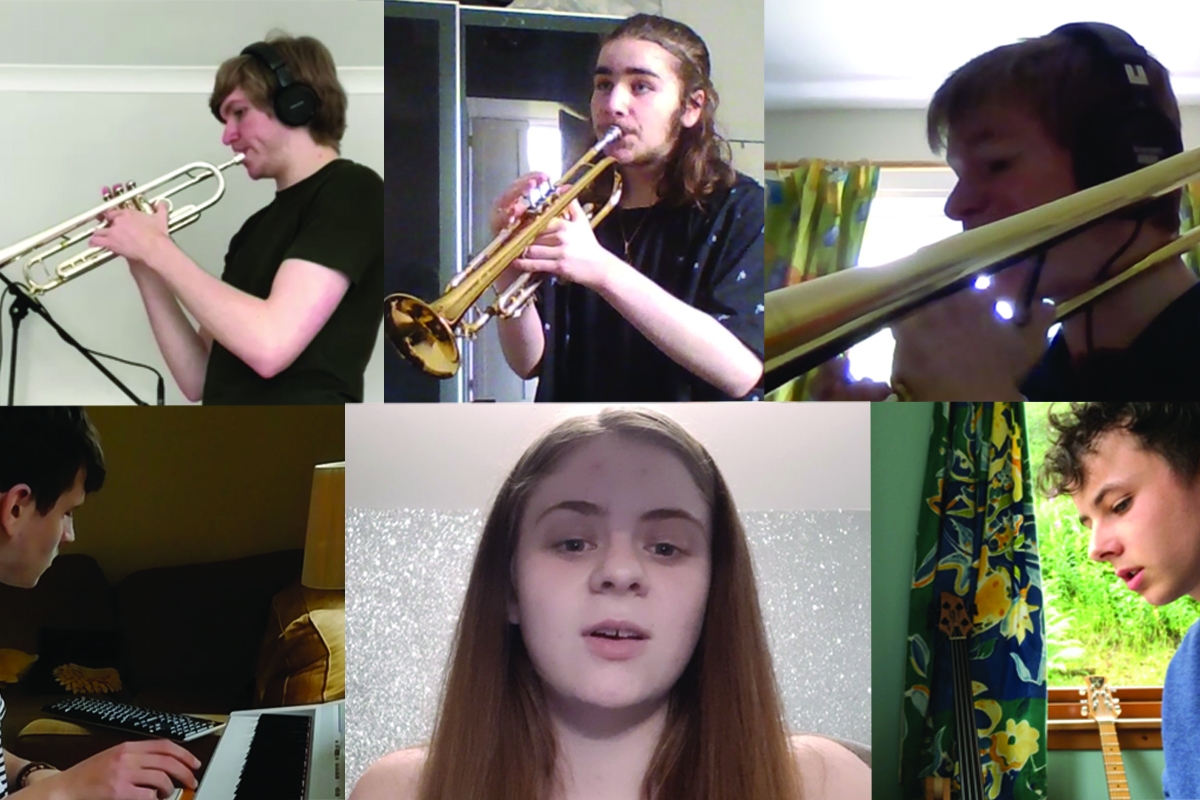 From the 19 to 23 July, we hosted our NYOS Jazz Summer Sessions as an online substitute for our annual Summer School on the Isle of Skye. The course was made up of nine sessions, each focussing on different aspects and themes to challenge our young emerging jazz musicians. Themes such as improvisation, rhythm, interaction, modal approaches, harmony and chords, and learning to solo on a melody.
With the support and guidance from our inspirational jazz director and jazz tutors, the students who attended were offered an exceptional week of learning and experience, and also a platform to share, connect and collaborate.
Director: Andrew Bain; Course Manager: Jill Dykes; Tutors: Jules Jackson, Steve Hamilton, Iain Ballamy, Jonathan Silk, Richard Foote
During the week long course our amazing students recorded themselves performing different tracks live and applying what they learned during the course. These are three of our favourites from the brass section. Chris Murray, Trumpet performing 'On Green Dolphin Street'. Euan Adams, Trombone performing 'Billie's Bounce' and Sandy Watkins, Trumpet performing 'Joy Spring'.
Three more favourites below: Ewan Johnston, Piano performing 'Billie's Bounce'. Sophie Gilbert, Voice performing 'On Green Dolphin Street' and Neil McCraken, Piano performing 'On Green Dolphin Street'.
NYOS has worked tirelessly this summer to provide the very best musical opportunities to this year's cohort, from opportunities to collaborate with professional orchestras, to receive the benefit of our tutors' expertise in tailored online sessions, and to remain engaged with their peers in these challenging circumstances. This has only been possible thanks to the generosity and longstanding support of our funders, Friends, and Chair Sponsors. We would be exceptionally grateful if you would consider making a donation to NYOS to ensure we are able to continue to nurture Scotland's next generation of musicians.