NYOS Jazz Bopcamp 2019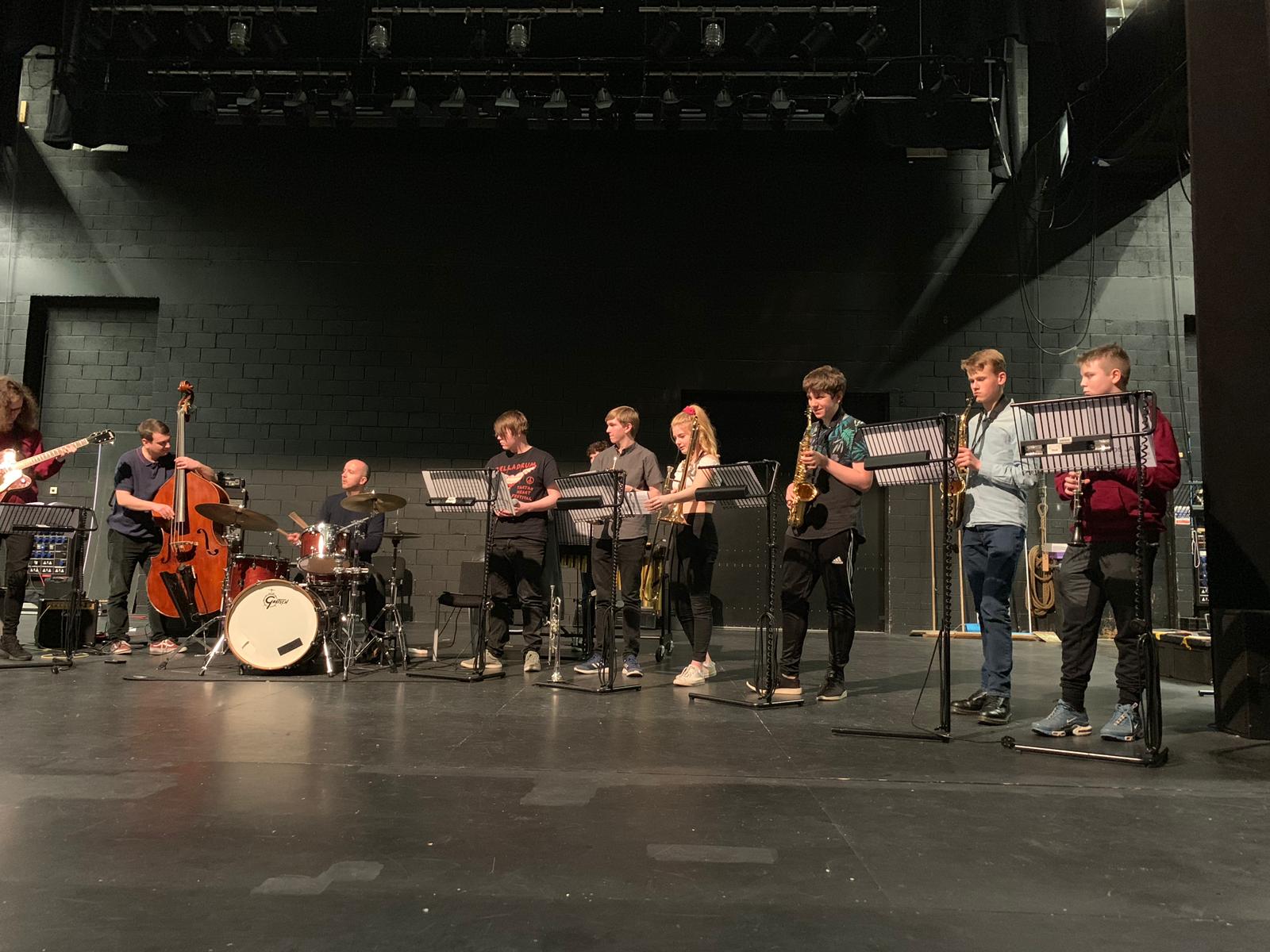 Our Bopcamp course is only in its second year, but it has already become an established part of our Jazz education pathway.
The class of 2019 included students from all across Scotland. Musicians from as far afield as Shetland and Dumfries and Galloway. Young instrumentalists who may never have had the opportunity to play in a large ensemble or alongside musicians on different instruments.
The course began at quite a high standard, diving straight into jazz theory, examining the process and how this theory can form the basis from which students can take their playing and practising to the next level. A mix of theory classes and combo sessions allowed the students to develop their knowledge of more advanced chord progressions, as well as what it means to 'leave space' in improvisation. One interesting challenge was to play an improvised eight-bar phrase using no more than twenty-six notes, which is harder than it sounds!
As with all our courses, we try to counterbalance hard work with health and wellbeing good practice. At NYOS Jazz Bopcamp this year students enjoyed a session on the Alexander Technique. How good posture is important in both practice and performance. They also shared tips on how to build self-confidence and minimise feelings of embarrassment or stage fright.
Hitting the notes and working hard are a huge part of every @NYOScotland course, but so is the health & wellbeing of all our students. Thanks to @baindrums for this lovely stretching and breathing class at NYOS Jazz Bopcamp this week. The sunny weather was a bonus 🧘🏽‍♀️ 🧘🏽‍♂️ 🎺 🥁 pic.twitter.com/nre7peUdku

— NYOS (@NYOScotland) April 11, 2019
Students were also treated to a singing group session with wonderful jazz vocalist and now Patron of NYOS Jazz Orchestra, Liane Carroll. Liane not only sang for and with the students, she also discussed the importance of relaxing and letting go, allowing ideas to flow and develop. A fitting way to round off another wonderful Jazz Bocamp. See you all next year!
Beautiful few days with @NYOScotland jazz bop camp! Alongside @arrangerspiano @julesjjj @corinna_gregory and the team. Thank you students for bringing it!! 🎵❤️✅🏴󠁧󠁢󠁳󠁣󠁴󠁿👍🏻🎷🎉🥁💥 pic.twitter.com/nW9RDuW755

— Andrew Bain (@Baindrums) April 10, 2019