NYOS 2018 | The Power of Nature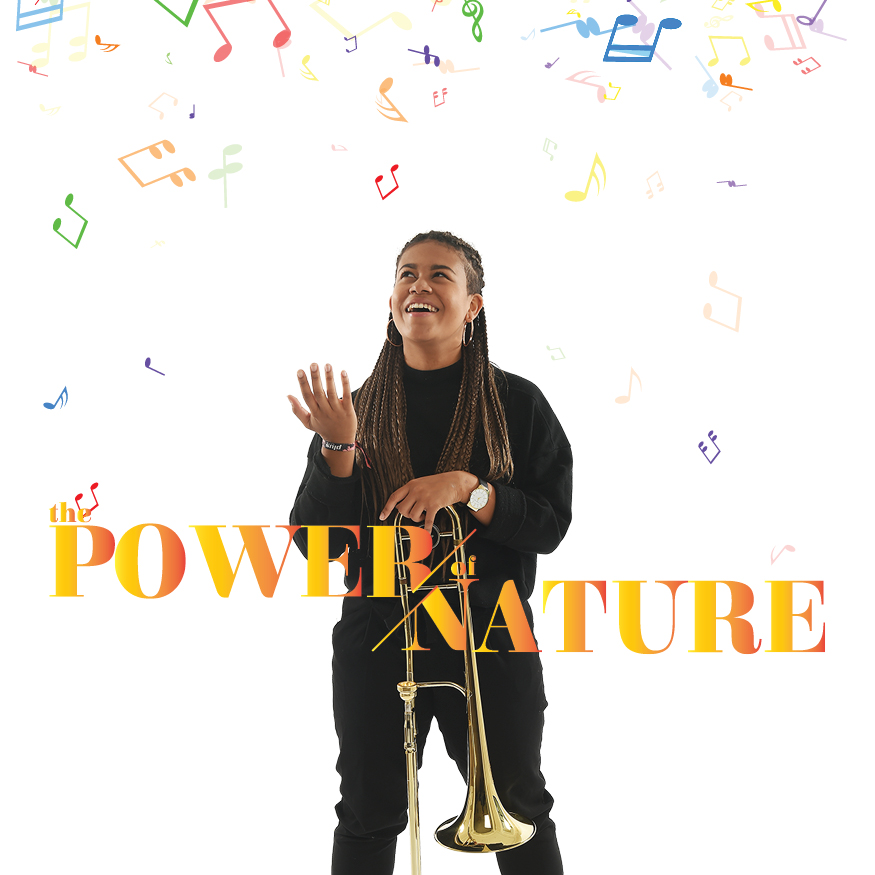 LONDON | STIRLING | GLASGOW | PERTH | AYR | SKYE | INVERNESS | ABERDEEN | EDINBURGH
The Power of Nature
In 2018 the National Youth Orchestras of Scotland celebrate 'The Power of Nature' and explore how classical and jazz musicians have been influenced by nature over the centuries, right up to the present day. Our very exciting 2018 Season includes:
Collaborations with world-famous conductors and solo artists
A new NYOS commission and world premiere by @JayCapperauld
Two UK premieres
Performances at three renowned UK Festivals
And a welcome return to one world-famous international festival
In Scotland's designated Year of Young People #YOYP2018, we can think of no better way to celebrate than with the country's best young musicians as they take to stages across Scotland. We hope you can join us! #NYOS2018 #CreativityMatters
In spring 2018 NYOS Symphony Orchestra, conducted by the compelling and insightful Rebecca Miller, presents a programme full of natural wonder. The Orchestra is also joined by the brilliant pianist James Willshire to give the world premiere of a new co-commission written by the hugely talented Scottish composer and rising star, Jay Capperauld.
James Willshire © Ian Dingle
A new piano concerto which focuses on key environmental issues, expressed in part, through the lamenting birdsong of an endangered species, calling out for a mate that may no longer exist. Jay has also incorporated some thought-provoking orchestration to dramatically represent the subject matter.
For the final piece of the spring programme, we return to one of the 20th century's greatest and most influential works, Stravinsky's The Rite of Spring – a groundbreaking ballet strengthened by a riot-worthy orchestral score.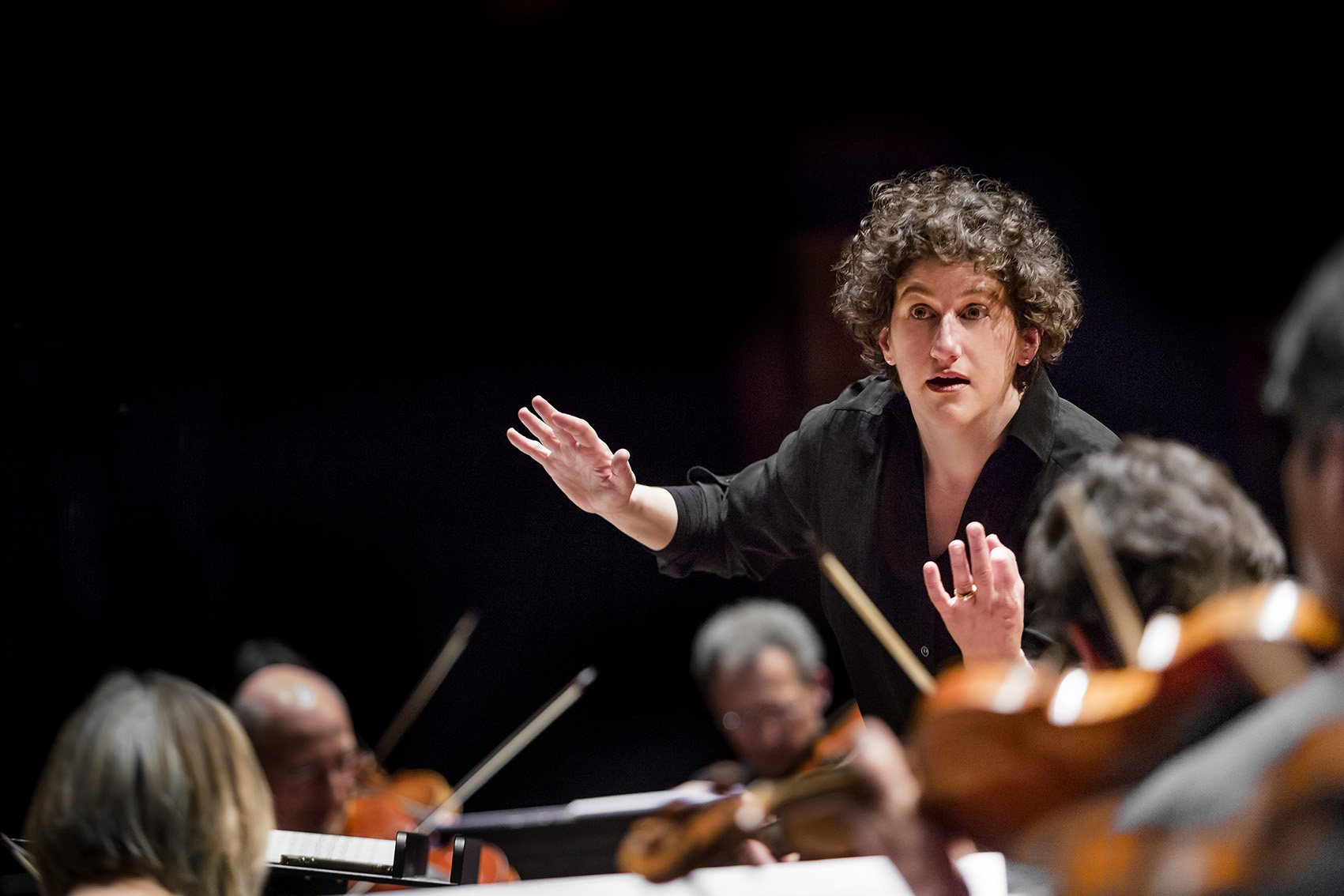 Conductor Rebecca Miller © Richrd Haughton
"Bringing to the concert hall one of the most critical issues of our time, I'm thrilled that NYOS has chosen The Power of Nature as the theme for its 2018 season. Our programme features one of the most powerful nature-inspired musical works of all time – Stravinsky's The Rite of Spring – which remains as earth-shattering now as when it first shocked audience members in 1913 at its tumultuous premiere. I'm thrilled that we also have the opportunity to premiere Jay Capperauld's brand new piano concerto Endlings, which, in the composer's own words 'is a powerful exploration of the existential outlook facing many endangered species of our time'."
After 30 years, the National Youth Orchestras of Scotland is delighted to announce its welcome return to the Edinburgh International Festival in the summer of 2018. In this, Scotland's designated Year of Young People the Festival is showcasing extraordinary young classical talents from both sides of the Atlantic and we are beyond proud to be back, and part of such a remarkable line up of young talented musicians.
This extraordinary tour opens in Dundee at the glorious Caird Hall, where NYOS Symphony Orchestra perform a selection of pieces from its full summer programme. A programme, in which the orchestra explores the arresting oceanic recreations of Debussy's iconic La merand the alluring Spanish colours of his exotic Ibéria. In between, we have two rarely heard masterpieces from a century ago: Lili Boulanger's impressionistic conjuring of a spring morning and a remarkable poignant work by Scottish composer Cecil Coles, written while the composer was stationed in France during the First World War.
The Symphony Orchestra is also joined for part of its summer tour by singers from the Royal Conservatoire of Scotland – a mix of current students and successful recent graduates – to perform an open-air concert at the Glasgow Festival 2018, a dynamic cultural festival running alongside the inaugural Glasgow 2018 European Championships. For more details please visit Glasgow2018.
Guiding the Orchestra through this experience of a lifetime, we welcome visionary conductor Paul Daniel to the podium. Lauded as one of the leading conductors of his generation, the Birmingham-born maestro has stood at the helm of some of the world's most distinguished orchestras and opera companies over the course of his illustrious career.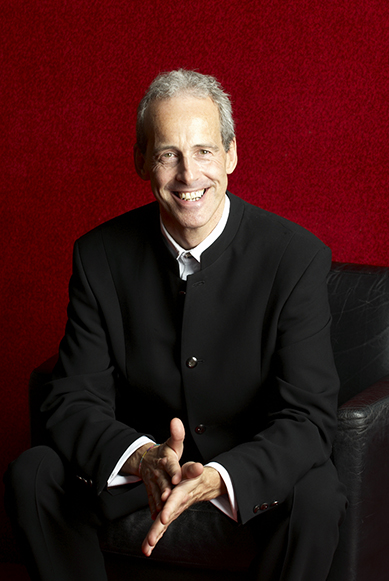 Conductor Paul Daniel © Frances Andrijich
The Symphony Orchestra is also joined for part of its summer tour by singers from the Royal Conservatoire of Scotland – a mix of current students and successful recent graduates – to perform an open-air concert in Glasgow Festival, full details of which are to be announced soon. This extraordinary summer tour opens in Dundee at the glorious Caird Hall. Here NYOS Symphony Orchestra perform a selection of pieces from its full summer programme, embargoed until Wednesday 24 March 2018.
The very first concert of our 2018 season in early March is a bit special, with NYOS Jazz Orchestra appearing as guests of Jazz at Lincoln Center Youth Orchestra alongside the Guildhall Jazz Orchestra at Milton Court Concert Hall, the Barbican Centre, London.
Following workshops with members of the Jazz at Lincoln Center Orchestra, including Ted Nash and Tatum Greenblatt, some of the finest young bands in the world come together in a showcase of what could well be the future of jazz. Hear Miles Davis and Gil Evans's Miles Ahead, and more, played by NYOS Jazz Orchestra, the Jazz at Lincoln Center Youth Orchestra and the Guildhall Jazz Orchestra. Wynton Marsalis himself introduces this concert.
NYOS Jazz Orchestra kicks off its summer tour at its spiritual home on the beautiful Isle of Skye as part of the wonderful Skye Festival. We are also delighted to perform for the second year running at the world-renowned Edinburgh Jazz and Blues festival, as we present a profusion of cool jazz over four concerts, in two parts. In part one, we celebrate the music of Joe Zawinul's groundbreaking group Weather Report. In the 1970s the inevitable fusion of jazz and rock came of age and never more so than in the music of Weather Report, blending grooves and improvisation, through-composed melodies and evolving ensemble textures.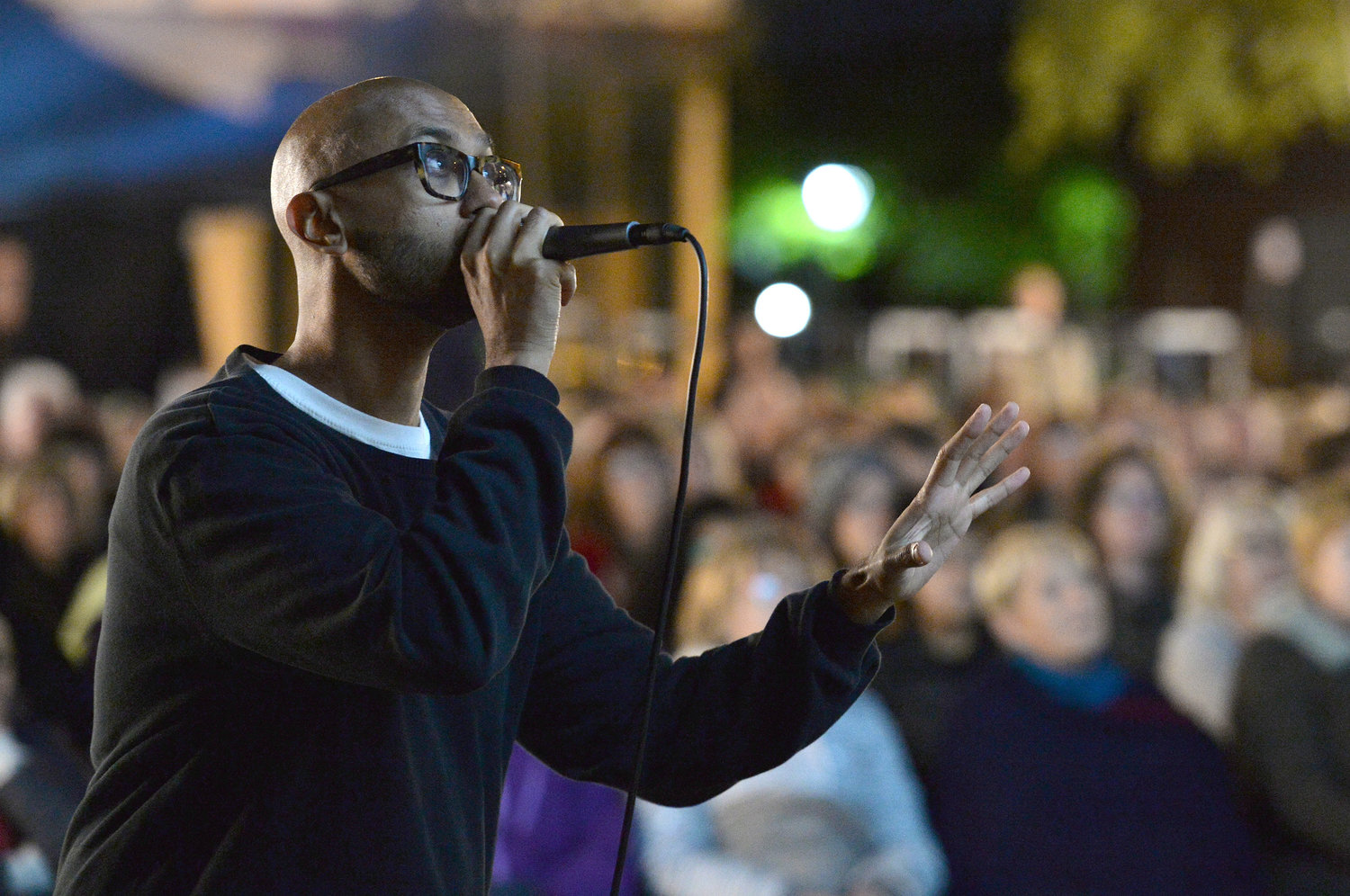 Jason Singh © Rodger Moody
In part two, it's time for something completely different, as the Jazz Orchestra are joined by beatboxer, sound artist and vocal sculptor Jason Singh. Jason is a composer, solo artist and collaborator who works across a wide range of art forms, music genres, educational practices and sound formats. His work includes sound installations, live film scores, vocal recreations of birdsong and entire forestscapes. Director of Jazz at NYOS Malcolm Edmonstone has worked closely with Jason to select aspects of his extensive creative projects, and arranged these for NYOS Jazz Orchestra and vocalists. A challenging yet mouth-watering prospect, we hope you agree.
This year NYOS Senior Orchestra, conducted for the first time by Catherine Larsen-Maguire, presents spring and summer programmes designed to challenge and inspire its members. In the spring at City Halls in Glasgow, the Senior Orchestra perform Einojuhani Rautavaara's best-known work Cantus arcticus complete with recorded birdsong, alongside Elgar's playful yet mysterious Enigma Variations. In the summer, the Orchestra return to stunning Ayr Town Hall as part of the Ayr Concert Series in conjunction with the ever-welcoming, Ayr Arts Guild to perform Rimsky-Korsakov's dazzling orchestral suite Scheherazade as part of its sumptuous summer programme.
Conductor Catherine Larsen-Maguire places great emphasis on working with younger musicians and is very much in demand as a conductor and coach for youth orchestras all round the world. She also has a special interest in contemporary music, introducing the Senior Orchestra to Jennifer Higdon's river sings a song to trees in the summer.
Conductor Catherine Larsen-Maguire © Otto Meyerhoff
"I was inspired to become a musician by my experiences as a member of several different youth orchestras; playing great music with your best friends is about as good as it gets. Both music and nature inspire and touch us on an elemental level, and all the pieces on this year's programme not only paint vivid pictures of the natural world, but also describe the feelings and emotions nature awakes in us, more exactly than words could ever do. I hope that the opportunity to play and listen to these wonderful pieces will inspire us all – orchestra, conductor and audience alike!"
This spring in Stirling NYOS Junior Orchestra, conducted by Holly Mathieson present a programme sure to delight audiences of all ages. The orchestra pays tribute to our dear friend, John Maxwell Geddes who sadly passed away in 2017, with a commemorative performance of his wonderful work, Dances at Threave.
Since 2013 the National Youth Orchestras of Scotland, as part of its continuous development programme, invites one outstanding young musician each summer to perform as soloist with NYOS Junior Orchestra. This summer NYOS Juniors are joined on stage by former Symphony Orchestra Principal Double Bass, Ben Burnley to perform Anthony Ritchie's Whale Song.
Ben Burnley, Principal double bass, NYOS Symphony Orchestra 2015
Conductor Holly Mathieson has been working with NYOS Junior Orchestra for four years. During this time, she has inspired our youngest instrumentalists to perform beyond themselves and we look forward to another year of wonderful music making.
Conductor Holly Mathieson © Cathy Pyle
"I feel like we've crafted a really beautiful programme to stretch the Junior Orchestra creatively, but also embed the wonderful work they do on their technique during the courses with their tutors. Going into my final year with the Junior Orchestra, I'm incredibly grateful to have had four wonderful years meeting these extraordinary young people, and playing a part in their musical development, and look forward to watching them all progress as young adults in Scotland's vibrant music community."