NYOS Futures is the cutting-edge, cross-genre, contemporary ensemble of NYOS.
Players are drawn from the Symphony and Jazz orchestras and membership is by invitation only. This ensemble aims to introduce young musicians and audiences to new music. Some projects include compositions written especially for the ensemble and repertoire can include classical, jazz and cross-genre music.
Same River ThriceNYOS Futures with Drake Music Scotland Digital Orchestra
6 October 2018 / 14:00
Boswell Centre, Cumnock
Information & Booking ›
Programme
SAME RIVER THRICE is a creative collaboration between Drake Music Scotland and the National Youth Orchestras of Scotland, written by Malcolm Edmnostone and performed live at this year's Cumnock Tryst Festival by Drake Music Scotland's Digital Orchestra alongside NYOS Futures.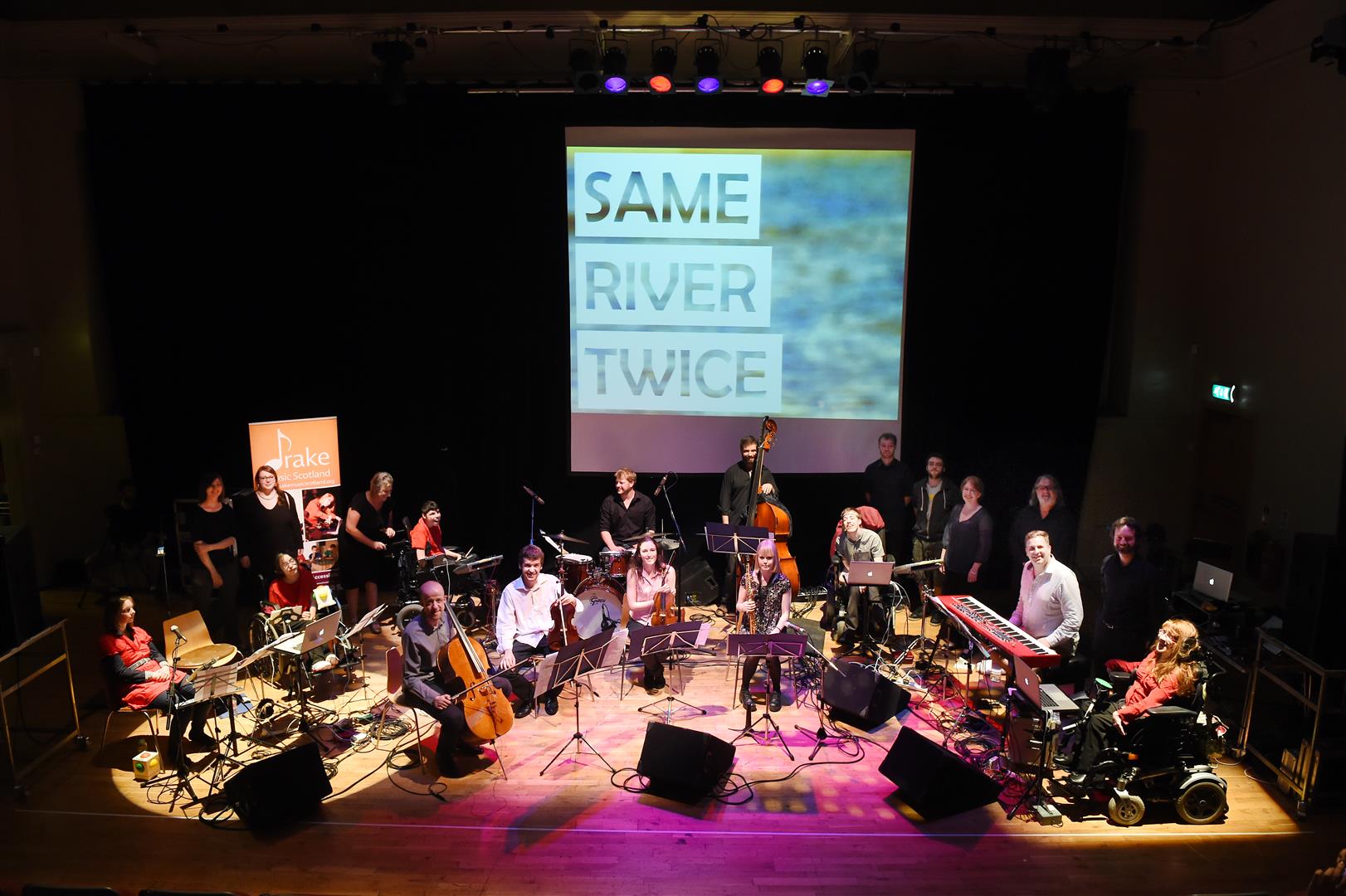 THE YOUNG musicians in the National Youth Orchestra of Scotland's Futures ensemble are collectively quite a resource. This latest project aligned them with saxophonist Mark Lockheart, an experienced presence on the London scene since the 1980s, whose very individual vision of the Duke Ellington Orchestra's repertoire called for much detail, precision and colour.
21 Oct 2016 / Rob Adams, Folk & Jazz critic, The Herald, Scotland
View