Same River Twice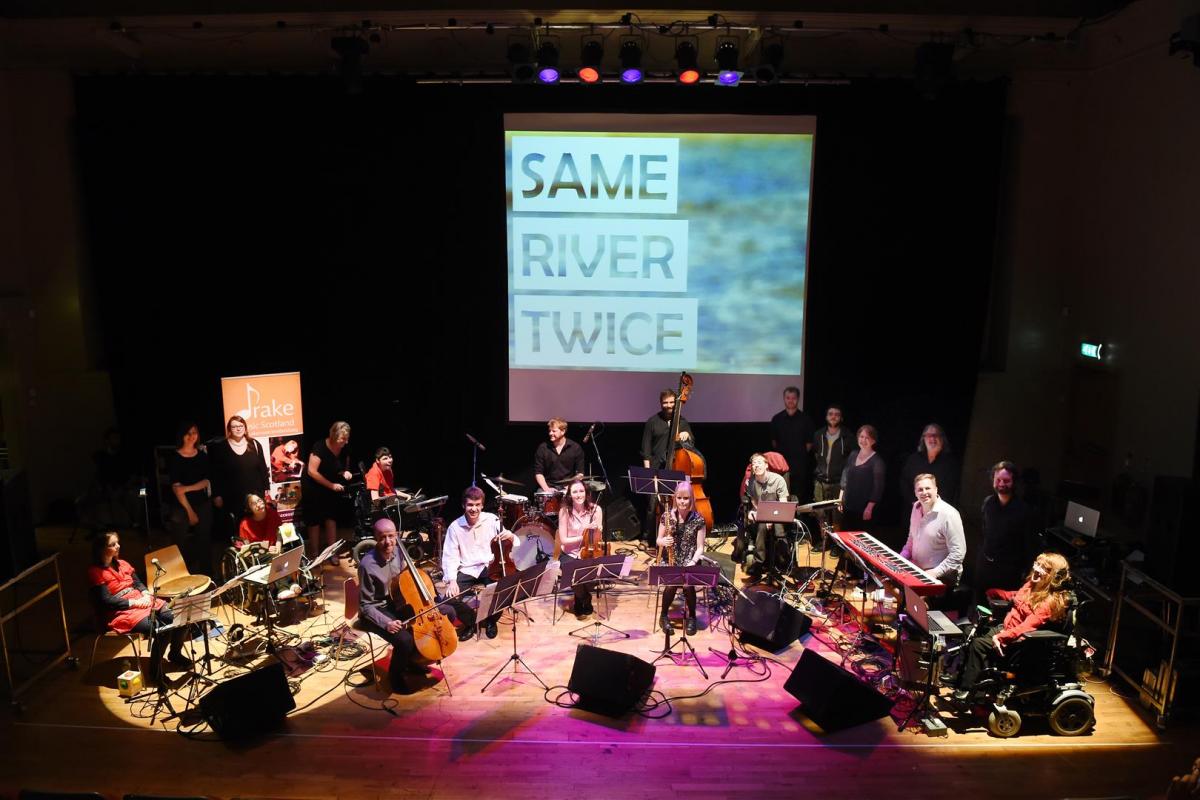 07.08.2014
The newly formed band performed music composed for the project by Malcolm Edmonstone. Malcolm based the new compositions on a theme of rivers – from the stirring Brazilian beat of the Amazon via the bluesy Mississippi to a movingly beautiful improvisation based on the Skye Boat Song to bring us closer to home.

"No-one ever steps in the same river twice, for it's not the same river and they are not the same person." – Heraclitus

This was an audio-visual extravaganza complete with projected close-ups of musicians, instruments and scores. Audience members remarked that they found the performances incredibly inspiring and all those involved with the project were rewarded with unexpected congratulations from Clare Adamson in the Scottish Parliament.