On Tour with NYOS Jazz Orchestra 2016 by Corinna Gregory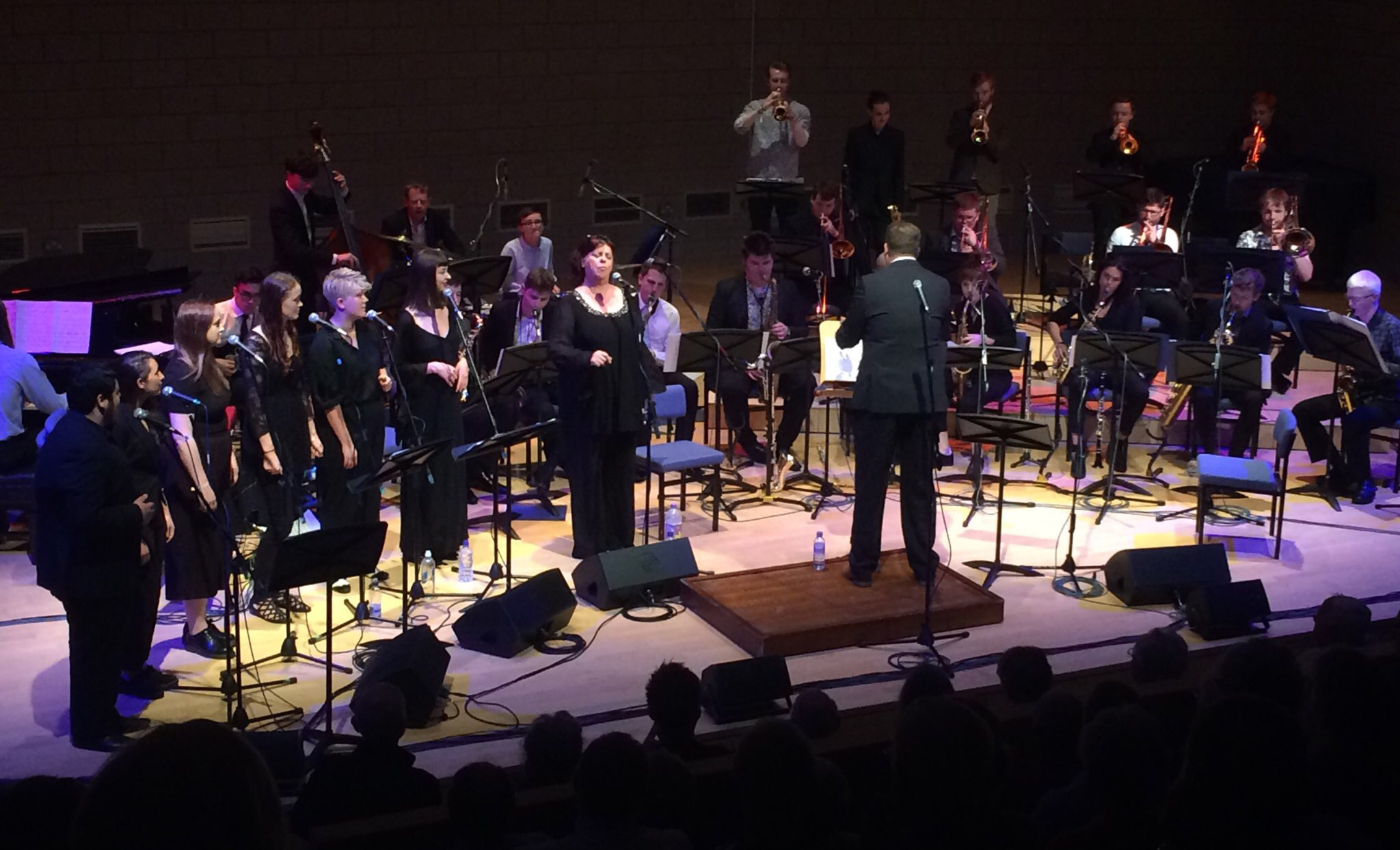 15.08.2016
What an incredible summer it has been for NYOS Jazz! Back in July, the young musicians were given a warm welcome once again as they gathered at Sabhal Mor Ostaig on the Isle of Skye. The Jazz Summer School has definitely earned its place in the Fèis an Eilean (Skye Festival) now, and it is always a pleasure to return there for a week of creativity and shared musical experiences. The students enjoyed a range of musical activities - early morning harmony and samba rhythm warmups in the fresh air, instrumental masterclasses and combo sessions, and finishing each day with a jazz club where the Directors, Tutors, Soloists, Ambassadors, Pastoral Staff and Students performed and listened together. It is these late night sessions where the 12 year old trombonist is equally valued as the ECM recording artist which demonstrates perfectly the inclusive ethos of the NYOS Jazz programme.
Once again, the overall standard of playing and improvisation has increased, and this year it was typified by the slick and first-rate performances by NYOS Jazz Access. For the first time, this ensemble joined the flagship Jazz Orchestra on the Scottish leg of its summer tour, performing under the capable and inspiring direction of Jules Jackson. There is no doubt we'll be seeing some of these players stepping up into the Jazz Orchestra before long. Another first for 2016 was the introduction of a Jazz Choir, and they certainly added a certain sparkle as they performed intricate harmonies to Iain Ballamy's music, and backing vocals to Sara Colman. The two ensembles played to packed houses on Skye and in Glasgow. The audiences were wowed by the wide range of music and styles, showing how versatile Jazz is as an art form as well as how talented these young players are.
The Jazz Orchestra and Choir regrouped at the Wiltshire Music Centre near Bath, to prepare for their 'big event', Prom 28. Once again they didn't fail to impress, with audience and reviewers alike commenting how the performances were so full of joy and far exceeded what they expected to hear from a 'youth' orchestra. Guest Artist Iain Ballamy (who incidentally performed in the very first jazz Prom in 1987 with Loose Tubes) was warmly welcomed to the stage and the audience was treated to his ethereal and punching melodies and harmonies, a beautiful reworking of a Tamil devotional song - even a quirky musical love story involving a monkey and Emmeline Pankhurst. Duke Ellington and Billy Strayhorn's tribute to Shakespeare, Such Sweet Thunder was a tall order - equivalent in the classical world to a Mahler 4 or Beethoven 9, and with saxophonists soloing on their second instruments (clarinets) - but under the careful and precise direction of Principal Conductor, Andrew Bain, the orchestra excelled. The attention to detail in capturing the style of the 1950s in this suite of 12 very different movements was incredible, and the audience was quite astounded. The performances finished with style and panache with the wonderful Liane Carroll who always brings such energy and joy. There was not a dry eye in the house after a soulful performance of Carole King's You've Got A Friend. Liane commented after the Prom that it was the most important and memorable gig of her life, musically and spiritually. That's a very fine testament to the National Youth Jazz Orchestra of Scotland (who absolutely deserved their place on the stage at the Royal Albert Hall) as did Directors Malcolm Edmonstone and Andrew Bain. What a year 2016 has been!