NYOS Spring Course Music Video Showcase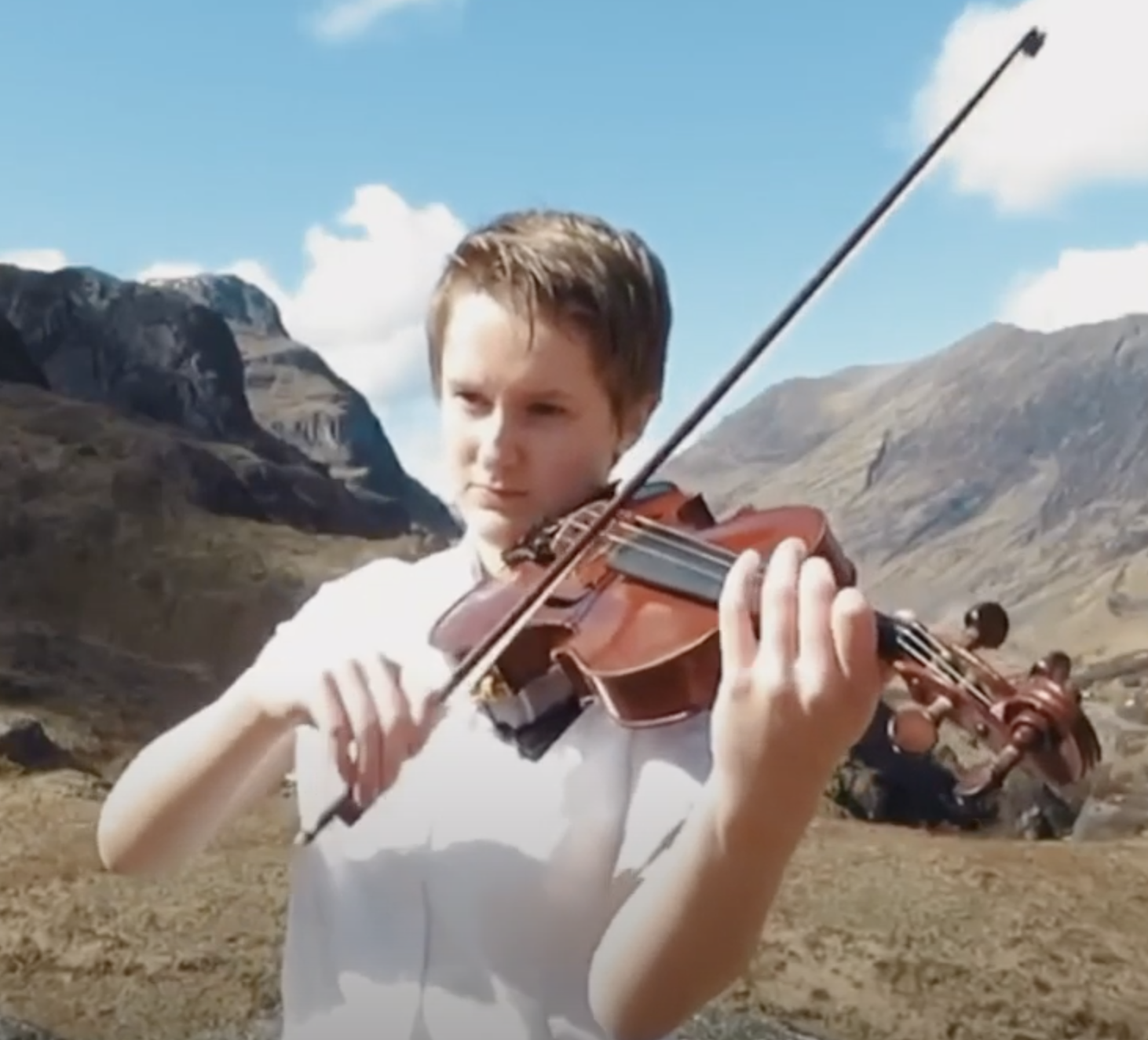 08.07.2021
Join our classical orchestras on a musical journey! Watch as our young musicians emerge from lockdown, tentatively crossing their doorsteps, out into the great outdoors while performing beautifully along the way.
The three films showcased here have been a labour of love for all involved. Each orchestra member not only had to record quality audio for all their parts, they also had to film themselves miming three takes, in three different locations.
This may have been sightly optimistic on the part of our wonderful (and extremely patient) videographer Louise Mather, aka No Middle Name, because it took a little bit longer to edit together than any of us anticipated, hence the delay.
Special thanks also to our outstanding audio engineers Tom Smith and Sorren MacLean for their amazing work. The audio editing and mixes sound fantastic across all three films.
Thanks again to all involved especially our talented young musicians, without whom there would be no NYOS.
Enjoy!
NYOS Junior Orchestra, Borodin: Symphony No.2 in B minor
NYOS Senior Orchestra, Copland: "Hoe Down", Rodeo
Removed due to end of copyright license
NYOS Symphony Orchestra, Prokofiev: Dance of the Knights, Romeo and Juliet
Removed due to end of copyright license
How to Apply to NYOS
Applications for our 2022 Jazz and Classical programmes will open on Friday 20 August 2021 and close on Tuesday 28 September 2021. If you would like to receive a reminder email when applications open and full course details are made available, please click here to sign up to our mailing applications list.