NYOS Senior Orchestra Spring 2022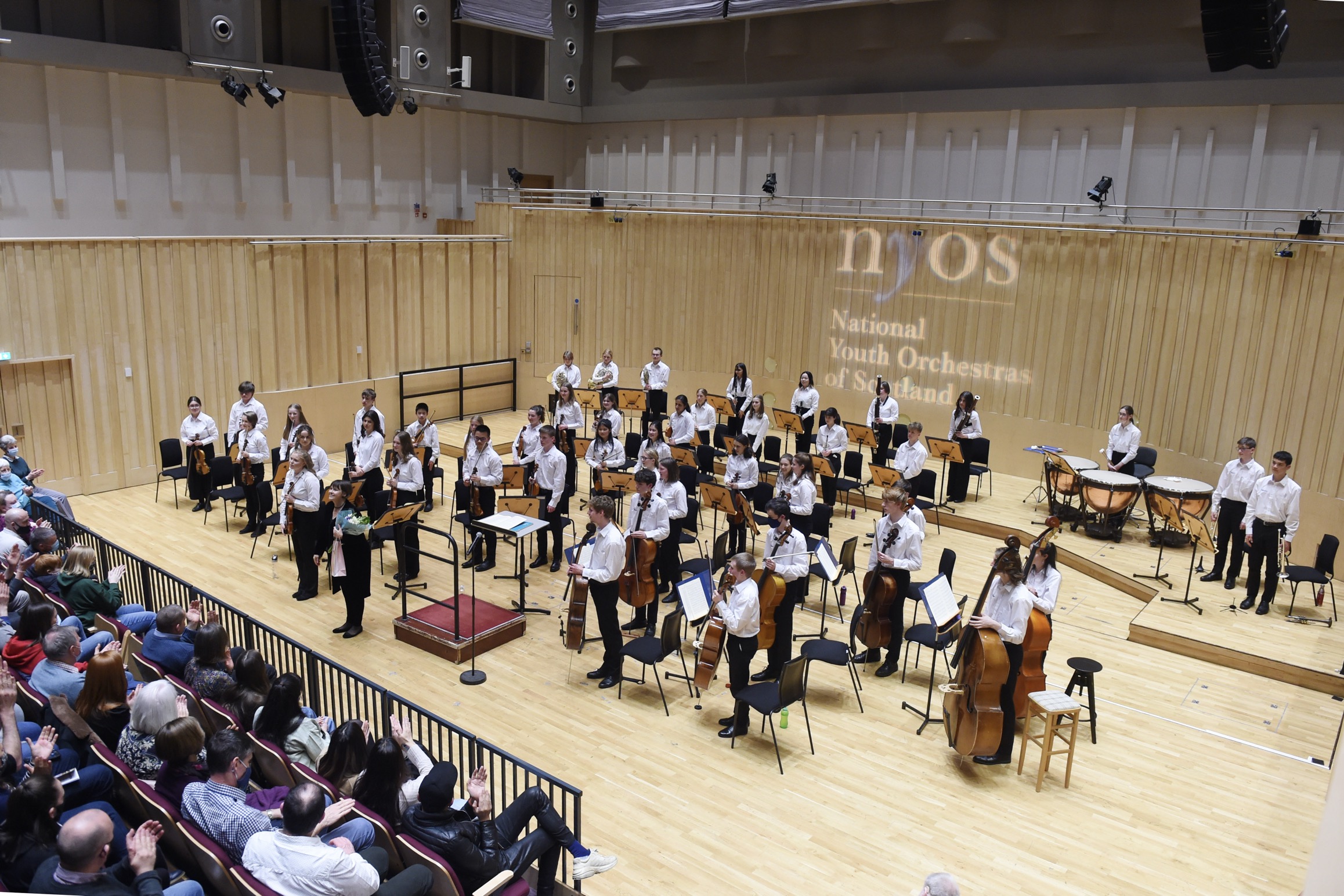 29.04.2022
Wednesday 6 April 2022 saw the launch of the NYOS Senior Orchestra spring course, with this year's Orchestra adopting a new form this spring, reimagined as a chamber-sized ensemble. This introduced the musicians to a more intimate, conversational style of music making and allowed players more contact time with tutors, soloist, and celebrated conductor Alice Farnham, listed as one of Classic FM Today's Ten Best Women Conductors.
Today we welcomed our teenage, chamber-sized ensemble, NYOS Senior Orchestra to @StrathallanSchool for its spring course. All very excited to be in full rehearsal with our amazing tutors and inspirational conductor @BatonAlice. #NYOS2022 #Seniors #WeAreBack pic.twitter.com/BtBsb5zpNK

— NYOS (@NYOScotland) April 6, 2022
All NYOS courses offer a variety of workshops and sessions covering other vital life skills and day two of the Senior course began with yoga and psychological wellbeing session led by practitioner Helen Watkins.
Day 2 on the NYOS SNR Orchestra spring course. Starting the day with some psychotherapy & yoga led by practitioner Helen Watkins🙏 All NYOS courses offer a variety of sessions focussing on other vital life skills including health & wellbeing & leadership. #NYOS2022 #Seniors pic.twitter.com/kw9sL2Dlrs

— NYOS (@NYOScotland) April 7, 2022
Later in the week the Orchestra was joined by the brilliant young trumpet player and rising star Aaron Akugbo, finalist in the Girolamo Fantini International Trumpet Competition. On the penultimate day of the course Aaron kindly agreed to be interviewed by our young trumpet section Andrew Dixon and Leo Storey. You can watch the interview in full below:
The concert was a triumph. The strings sounded sumptuous throughout and particularly arresting during the opening piece, Mendelssohn's Overture The Hebrides as the sea swelled and crashed around Fingal's Cave. The concert had a wonderfully welcoming atmosphere, facilitated, in part, by conductor Alice Farnham asking the audience to dispel with the 'stuffy' tradition of not clapping after a movement within a longer piece. She explained that Beethoven, and indeed Haydn, would be appalled to learn that no applause after a movement was common practice with audiences today.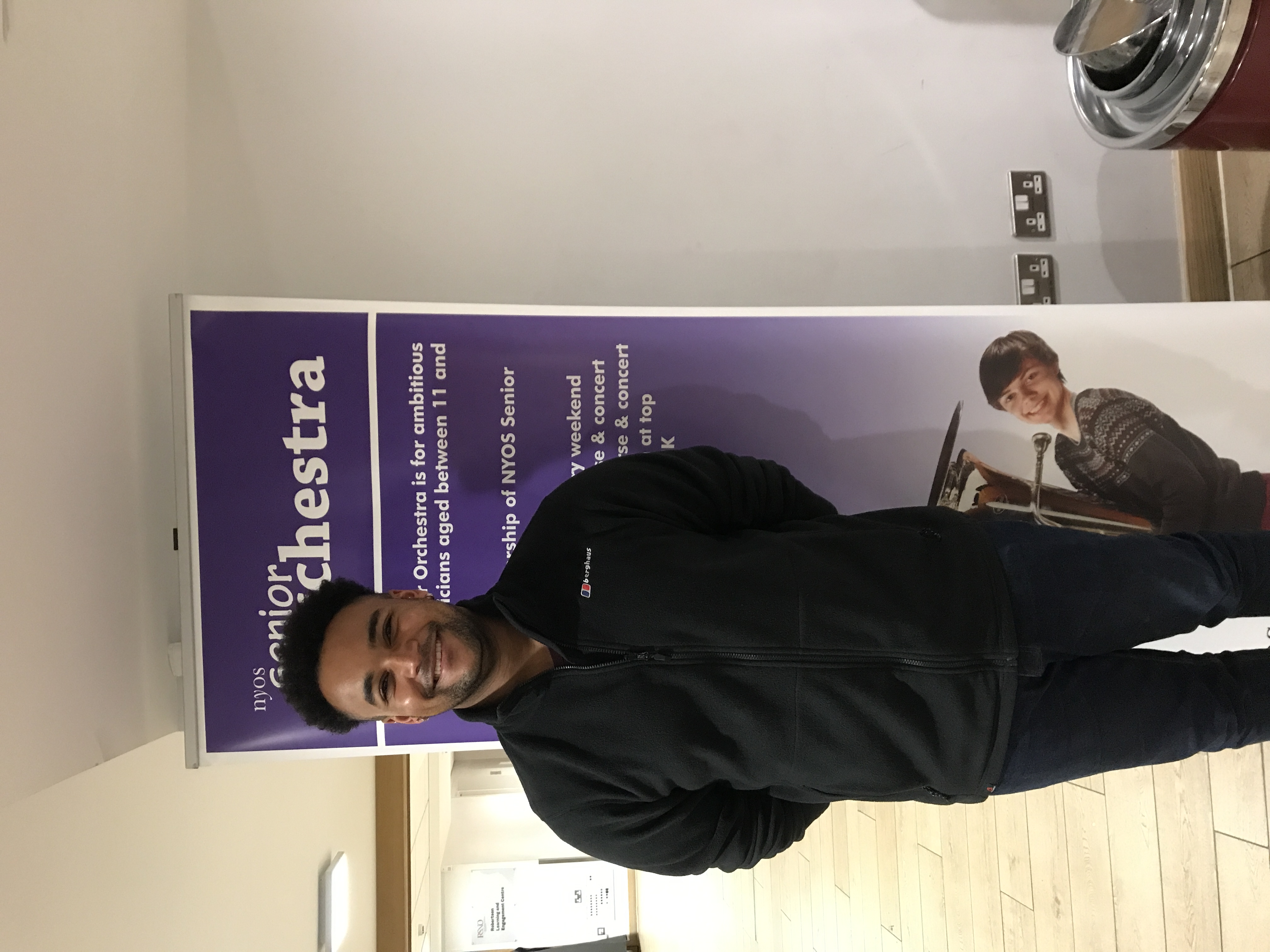 The final piece of the evening was Beethoven's Eighth Symphony, sometimes seen as lightweight and lacking in depth by comparison to his grander symphonic statements. In the hands of Alice Farnham and her enthusiastic young charges the piece bristled with energy. With standout performances all round, it was the perfect way to end a triumphant return. You can listen to an excerpt from the final movement below:
To view more images from the NYOS Senior Orchestra spring concert click here.