London Jazz Festival 2014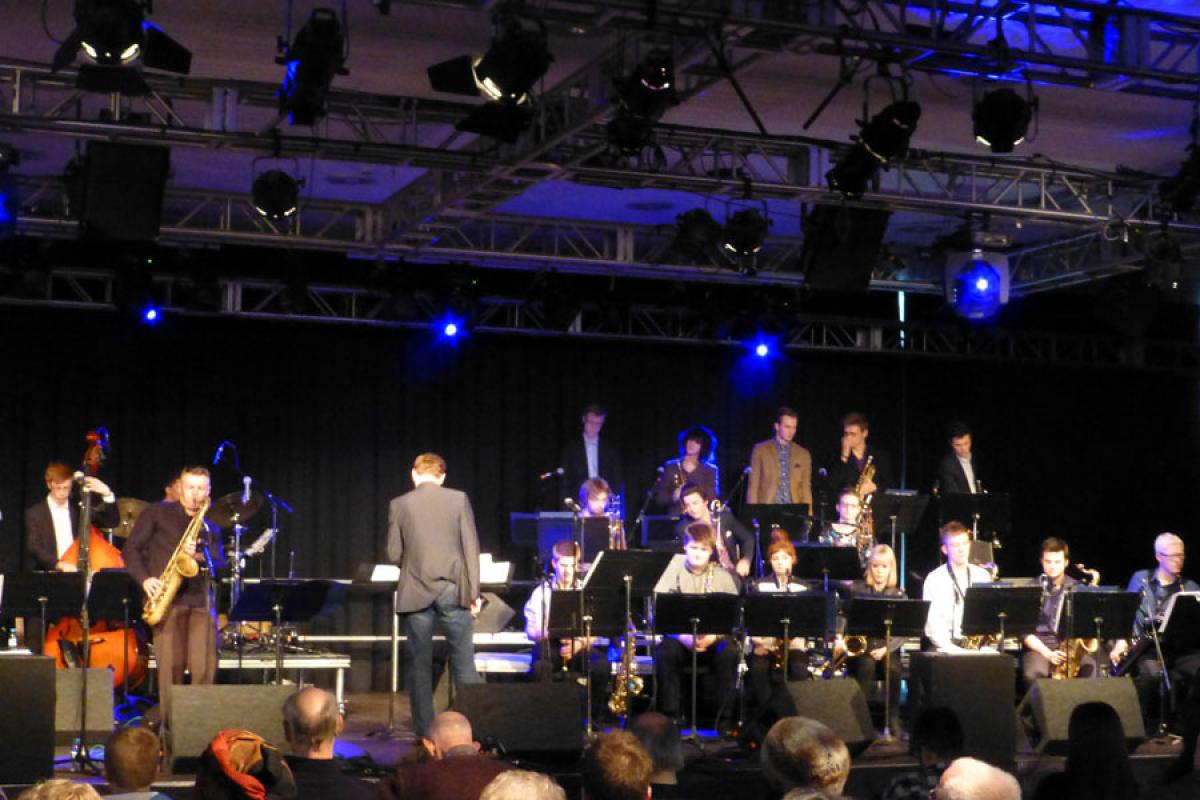 20.11.2014
A jam-packed weekend of rehearsals and a studio recording; visits from former soloists with the band, Chris Batchelor and Mark Lockheart who were also rehearsing at The Premises - oh, and Russell Brand; enjoying other gigs at the Festival; successfully negotiating the busy London Underground with a bass and a bari (and assorted other instruments)...
Thanks to so many people - Andrew Bain, Malcolm Edmonstone and the band - Sophie Watson, Helena Kay, Paul Lyons, Harry Weir, Oliver Eve,Jonny Yeoman, Douglas Morton, Christos Stylianides, Cameron T- Duncan,Magnus Pickering, Oliver Hay, Ben Parsonage, Rory Ingham, Alistair Sealy, Judith Richmond, David Swan, Fergus McCreadie, Daniel F. Kemshell,Mark Hendry and Euan Leslie.
RIchard Foote, Jonathan Silk and Craig McDermott - for the logistics and laughs.
Liane Carroll, Andrew Robb, Neil Birse, Alice Elizabeth, Angus Morton,Samuel Hay, Eilidh Reid and all our other friends in the audience.
Good times!