Dance from a Distance by C Duncan
25.09.2020
Dance from a Distance by C Duncan, perfromed by the National Youth Orchestras of Scotland and the BBC Scottish Symphony Orchestra
Members of NYOS Junior, Senior and Symphony Orchestras took part in a week of online coaching to help them rehearse and remotely record a new work, Dance from a Distance, written specially for them by Mercury Prize nominated musician and composer C Duncan (Christopher Duncan), commissioned by the BBC. The track and video below is built together from hundreds of tiny audio and visual fragments submitted by the players from NYOS and the BBC SSO.
"This has been a very exciting project for me to be involved with, as it shows that although day to day life has changed drastically over the past few months, new and innovative ways of working as a musician have come out of it. Writing a piece for three orchestras is fairly daunting at the best of times, however working remotely with musicians and recorded material meant there was a new element of freedom as the creative possibilities were endless." C Duncan
"Dance from a Distance is a piece full of joy and inspiration. Whenever I hear or play the piece, I feel like dancing to it." Emily Barron, Clarinet, NYOS Junior Orchestra
We were delighted to be able to deliver such a meaningful and innovative project to all our 2020 Orchestral Pathway members, under difficult circumstances, this summer. Huge thanks to the BBC SSO for forming such a fantastic partnership and to the utterly amazing C Duncan for not only writing this beautiful piece, but also mixing the audio and producing the video.
The world premiere was broadcast on BBC Radio 3's 'Afternoon Concert' on Friday 25 September 2020. You can listen again here.
This is just one of the many exciting projects open to NYOS musicians each year. Our application deadline has been extended to midnight, Sunday 27 September! Find out more or start your application here
Credits:
Composed and produced (audio & video) by C Duncan
Performed by National Youth Orchestras of Scotland and players from the BBC Scottish Symphony Orchestra
NYOS Players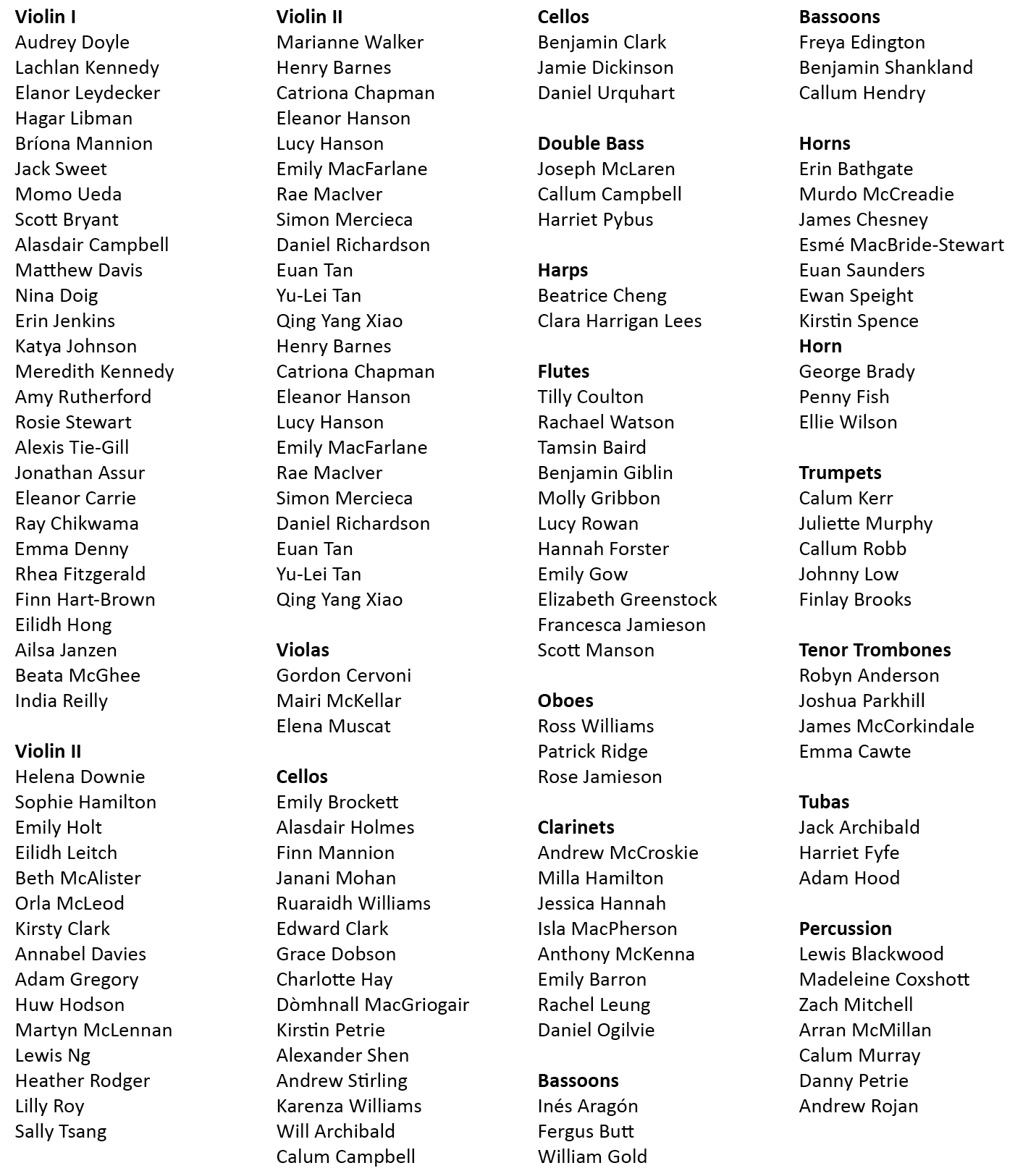 BBC SSO Players